TikTok has been enjoying stratospheric growth since its launch in its present form in 2018. In 2021 the company reported that it had a billion active monthly users, and as we're reaching the end of 2022 it is expected that the platform will amass 1.8 billion app downloads before the year ends.
Unsurprisingly, due to its funny and quickly digestible content, TikTok takes the top spot among brands most favored by Gen Z — a generation that covers an age group from ages 9 to 25. For now, despite concerns over national security and safety of Americans' personal data, as well as mental health harms the app may pose to teenagers and young people, TikTok continues to grow in influence.
Moreover, it was recently reported that the company is rivaling Meta, Snap and Google in ads revenue. So, the potential for artists is promising: with a consistent uploading schedule and understanding of the inner workings of TikTok, visual artists can not only create a following but reach people who may not have discovered they have an interest in your niche topic.
How Can Artists Benefit From TikTok?
The short-form videos of artists showcasing their art and creative process garner millions of views. Almost anything on TikTok gets millions of views and finds its audience. And the artist community on the platform is massive and inclusive of all ages. Artists use the platform to showcase their art and craft and interact with followers through live streams and comments.
We at Sketchar started using TikTok to promote our drawing application last January. After spending virtually nothing on marketing, we have reached an audience of 1 million in less than a year. Currently, as of writing this article, the number of our followers is 1.3million!
We learned that TikTok triggers new followers on Instagram. Before we started doing TikTok content, we had about 4k followers on Instagram. After uploading content on TikTok for just one month, we reached 28k on Instagram and 90k on TikTok. That's approximately a 30% conversion.
Additionally, the diversity of content on TikTok is as wide as YouTube, except that on TikTok, creators are dealing with the challenge of creating short clips. Most of the videos are 15 seconds and the longest 60 seconds. The short video format lowers the barrier for content creation, making it possible for a whole range of content creators that would not succeed on YouTube or Instagram. The short format also requires videos to be entertaining and hook the viewer right from the start.
So, if you are an artist thinking of using TikTok as a platform to grow your audience and promote your art, the time to start is now.
Where To Start?
Below you will find some practical guidelines and insights that have helped us on our way to hitting 1 million followers on TikTok.
Structure Your Content
It's important to understand what makes a good video on TikTok. For starters, take a look at the top TikTok videos for popular visual artists. You will notice that a lot of the videos are short, 10-15 seconds long. Hence, your biggest challenge is to edit your video in such a way that it hooks the viewer instantly.
In our case to promote our AR drawing app we use this video structure:
1-3 seconds – Preview of a final result.
3-9 seconds – Drawing process using AR.
9-11 seconds – Zoomed shots of the drawing process without AR.
12-15 seconds – Final result.
Use Hashtags
TikTok allows you to add hashtags to your videos, which helps with user discovery, the next step to turning followers on TikTok into long-term fans. As fan engagement is highest when creators use hashtags. Make sure to choose hashtags that are specific to your niche. For artists a few well known are #drawing and other less known but still useful #howtodraw.
Additionally, try to use hashtags in different languages for a wider reach.
Consistent Uploading Schedule
If you follow a consistent uploading schedule, you are likely to reach more of your intended audience and possibly a new audience that may not have discovered your work otherwise. While the optimal upload rate may vary depending on your niche, it's important to be posting regularly to help keep your following engaged.
Also, in our case we have found that the best time to upload is when all countries aren't sleeping: 3-5 pm Moscow, 6-8am Los Angeles, 10-11 am New York, 9-10 pm Shenzhen, and 11 pm in Seoul.
Use Trending Sounds
Trending sounds can be a huge asset to your TikTok presence if you use them correctly. Trending sounds have been shown to increase watch time. However, more importantly, trending sounds will also bring more people to your video and provide potential opportunities for you to reach more of your intended audience and possibly an entirely new audience.
This is where a combination of performance and long-form video comes into play again. Trending sounds will increase your watch time and reach new people who may not have discovered your work otherwise.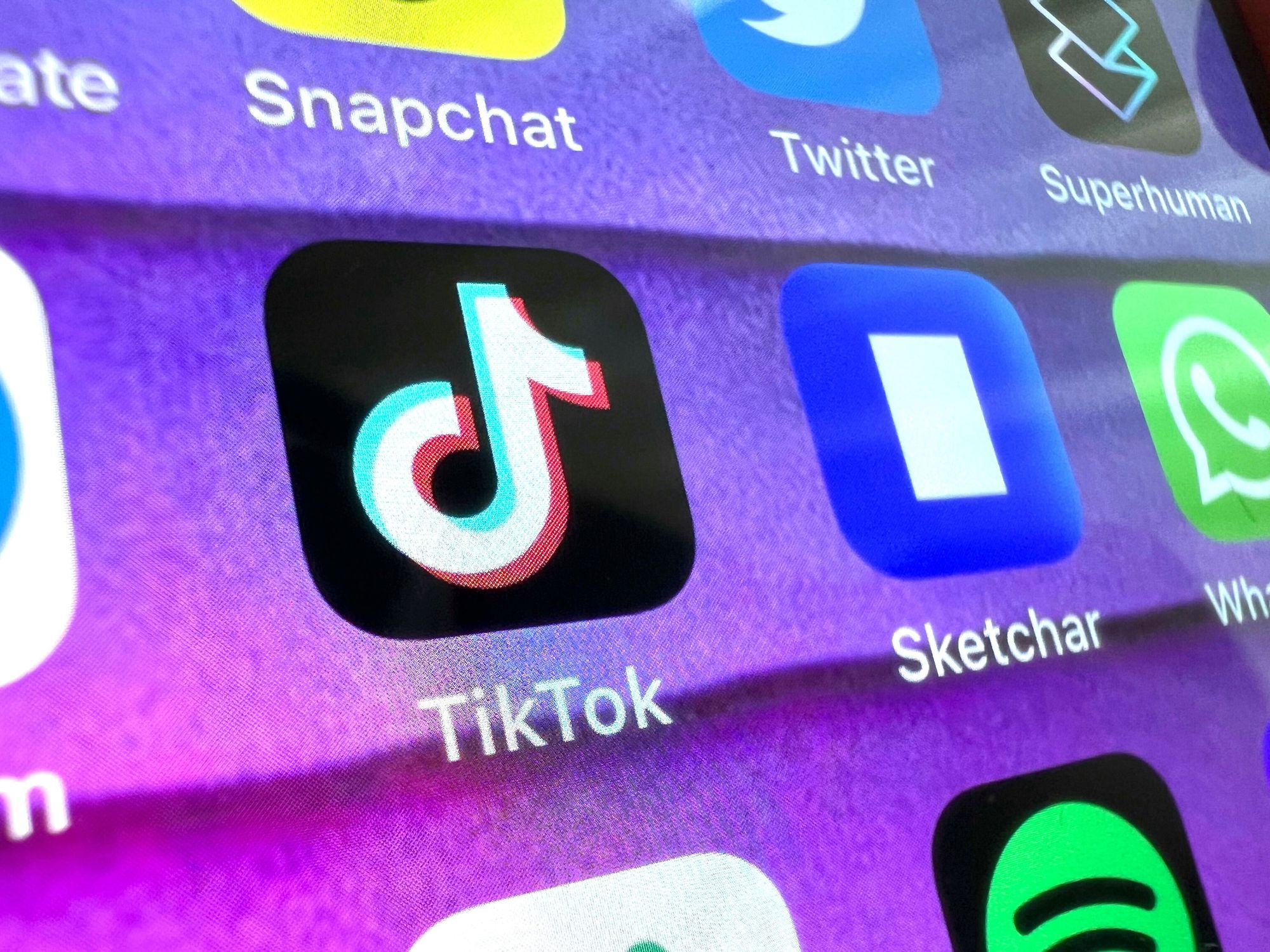 Is TikTok The Next Generation Art Platform?

TikTok is a unique platform that offers a unique opportunity for artists to reach audiences that they wouldn't normally have access to. For example, museums and art galleries are creating their TikTok accounts and this way makes art accessible to younger audiences that rule the platform.
Of course, TikTok is built around trends and hype. There's certain content the algorithm favors at the time of release to keep the users happy and engaged, and some hashtags bring more like-minded people to your content. As a creator on TikTok, you can take advantage of this. With the right strategy, maximizing the effectiveness of hashtags that are one of the main factors for the algorithm — it is possible to go viral overnight. But that shouldn't hamper the creative development of your content as the tail of old featured videos will be for a long time, and it's extremely beneficial. Old posts can be featured in new countries after some time and gain extra views even though the trend is over.
Due to TikTok's accessibility, artists are encouraged to chase and create trends. The platform can serve as a stepping stone to get your art discovered and lead to popularity beyond the app.
If you are an artist, looking for a way to learn and grow, then download Sketchar (iOS or Android) and follow us on TikTok!
▋