In early June 2021, the Sketchar development team represented by Andrey Drobitko, Aleksandr Danilin, Mikhail Kopeliovich, Mikhail Petrushan were awarded the United States Patent (US 11,030,754 B2) for the invention of the Markerless Computer Vision Tracking System, which was created in 2019.
This computer-implemented method allows Sketchar users to draw or preview virtual images on real-world objects with the help of augmented reality. It's still being perfected as a one-of-a-kind way to "glue" virtual objects to difficult-to-track surfaces such as a piece of white paper or a wall. The key thing is that the virtual sketch stays fixed in its place even if the sheet or canvas is moving and the hand is blocking the drawn content or the surface itself by more than 80%.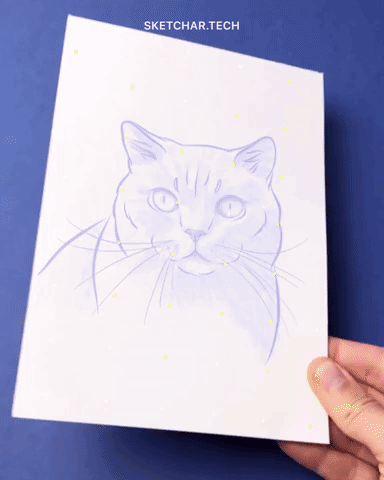 One of the benefits of the invention is to offer the improved system and method that will use markerless tracking algorithm (tracker) consisting of initialization, regular tracking, and reinitialization procedures.
Another advantage is to provide the improved mobile application that is fully-fledged tool for teaching drawing using augmented reality, machine learning, and neural networks, wherein the mobile application is available on iOS, Android, MS HoloLens, Magic Leap, and 35 other wearable AR (MR) glasses, whereby the mobile application puts virtual images on paper/canvas/wall to let the user trace drawings from the phone/glasses using the augmented reality.
Still another advantage is to provide the improved mobile application that uses technology based on computer vision that allows the user to scan the environment and fix the virtual image over a real surface (outdoor or indoor).
---
To find out more about all of our tech developments, please visit sketchar.io.