"Всё," said Andrey.
ВСЁ ([fsʲˈɵ], Russian) is the shortest definition for the absolute abstraction of this world.
There is no single way to explain what "всё" means. It can be "all", "everything", "enough", "this is the end", etc. The central philosophy lies in that a lack of clarity is normal throughout life.
This project provides a culmination of Adno's specific creative period, on the one hand, and a manifesto expressing the limitlessness of his tricks and techniques, which have been employed in his art over the past 15 years — on the other. It's a self-portrait show, where all the images are unique, but at the same time they are a continuation of each other.
The exhibition features paintings made primarily in oils (as well as with acrylic and spray paints, and neon) that cover the artist's introspection.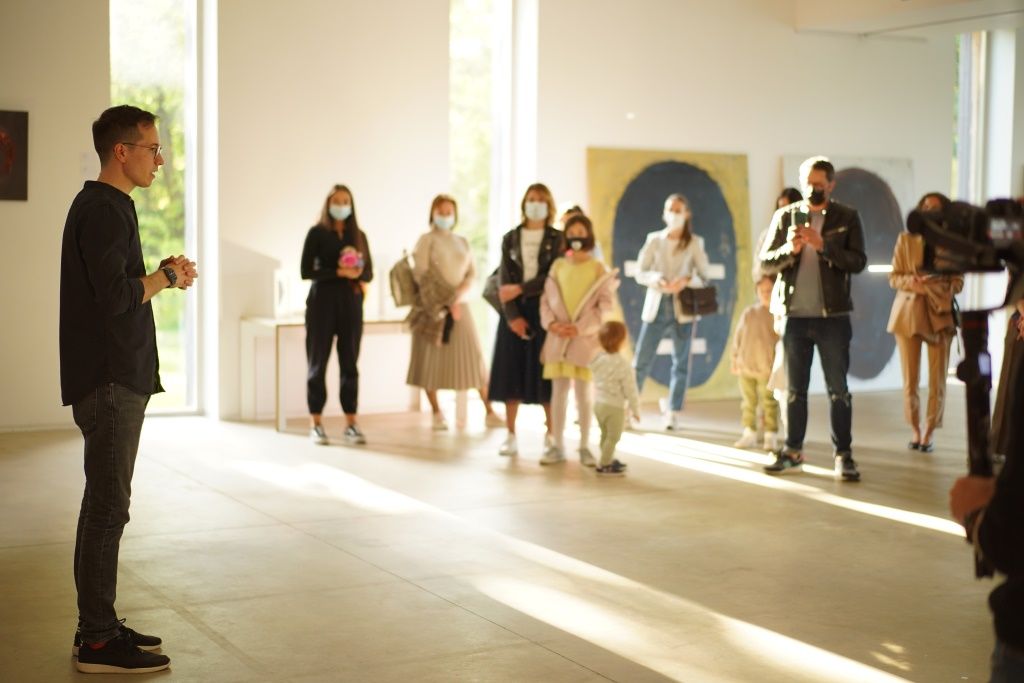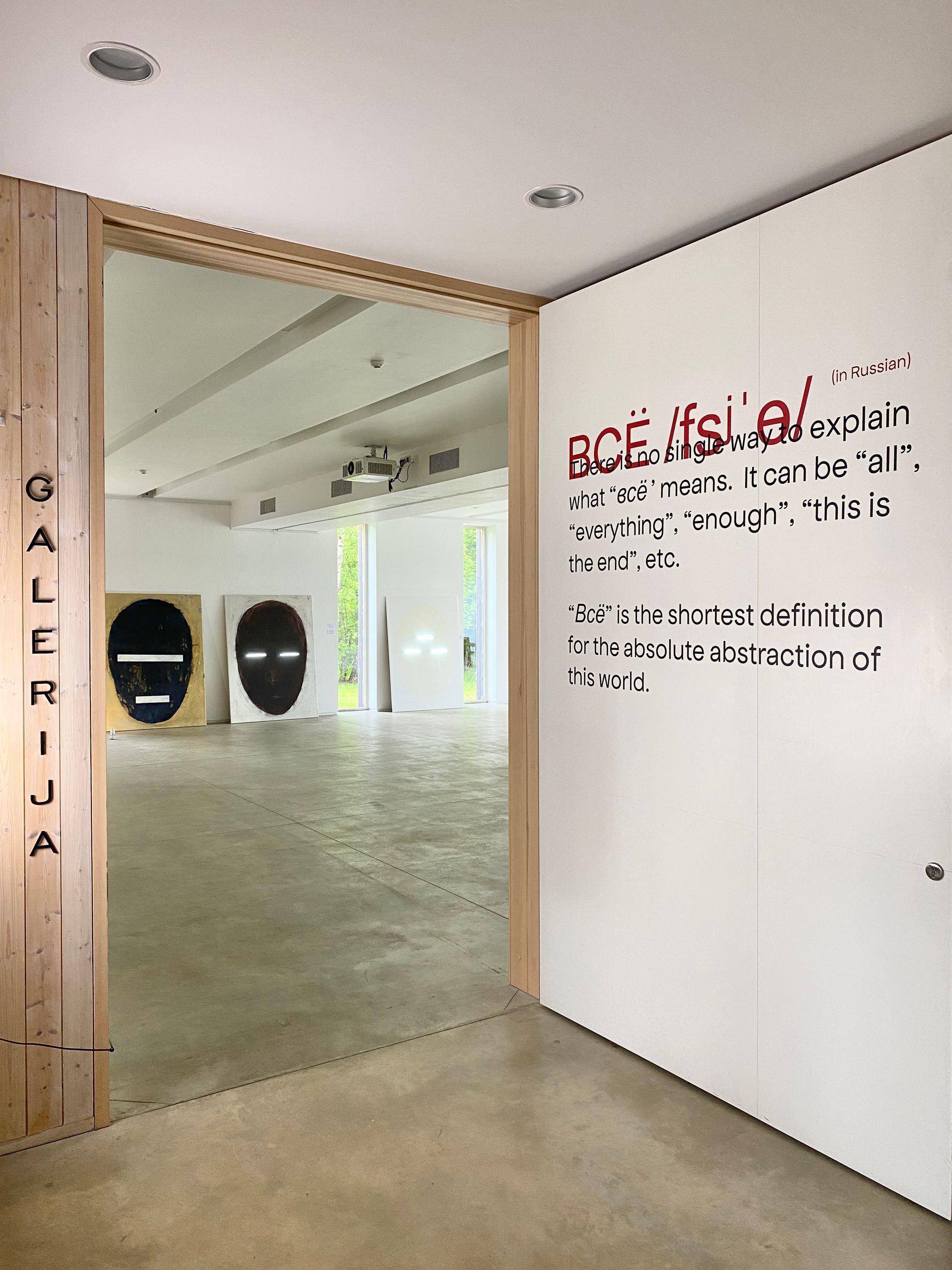 Sabina Chagina, art curator, co-founder of Artmossphere Street Art Biennale:
The artist has chosen a really capacious name for his solo exhibition — "Всё."
Within its framework, conventional painting methods perfectly go with the abstract and conceptual in the form of birches, which are a fairly "close" thing to the Slavs and are therefore used as a metaphor for the author's inner journey to his homeland. The trees quite unrealistically, brick by brick, turn into a wall, transporting the viewer to the streets where, in fact, Andrey Adno began to develop as an artist. This wall is natural, pristine, natively graphically colored, and filled to the brim with energy.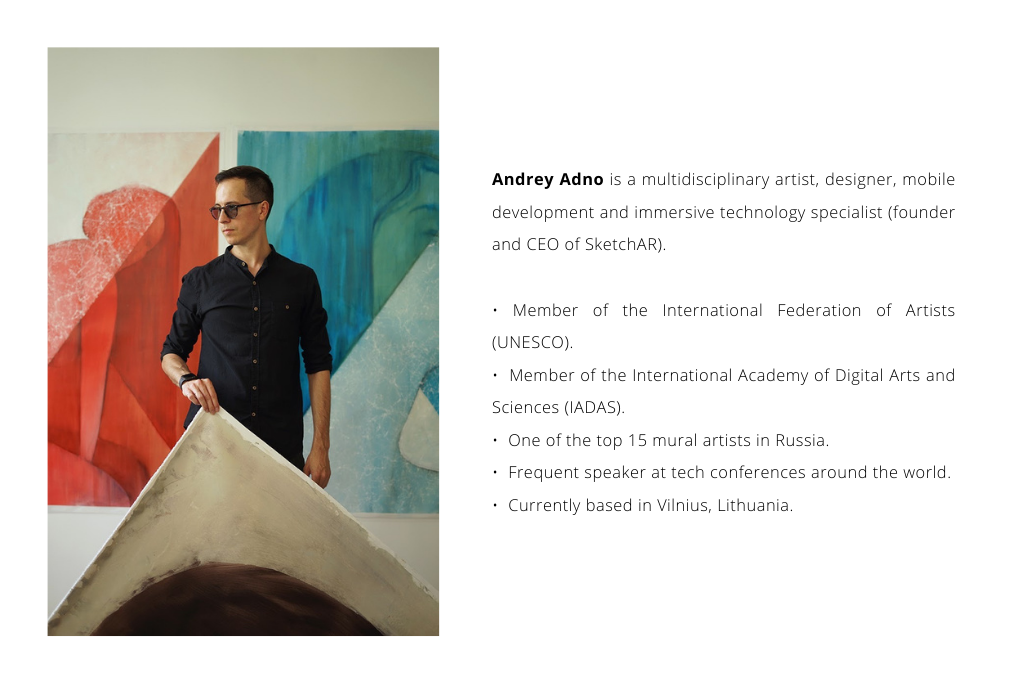 To learn more about the project and get acquainted with the exposition, make sure to visit the show. It remains on view until May 30 in the Tech Arts gallery/Rupert building in Vilnius, Lithuania (79 Vaidilutės St). The entrance is free to all.
---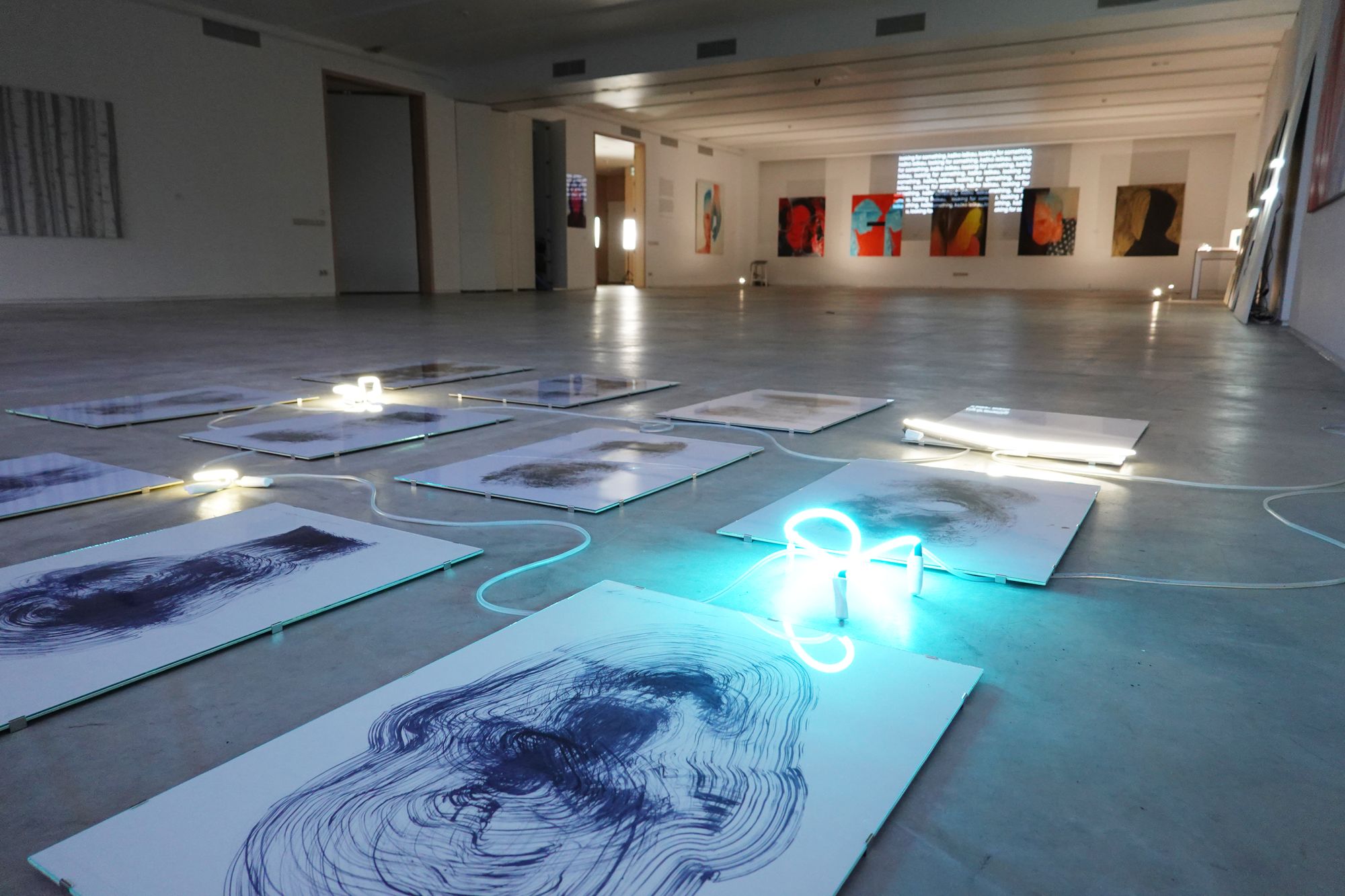 Photos by Tati Frank