How it all started
The founders of Sketchar, Andrey Drobitko and Alex Danilin, met each other in 2004 in the city of Penza, Russia. At the time, Andrey was pursuing his graphic design degree at the art school, and Alex was studying computer science. In 2011, they started their first tech company to help publishers transform news websites into native mobile apps. One of its affiliated products made it to the App Store Best of 2015 selection. But despite the cool technology, the business was wound up being economically unviable due to the market conditions. However, that marked the beginning of a new story…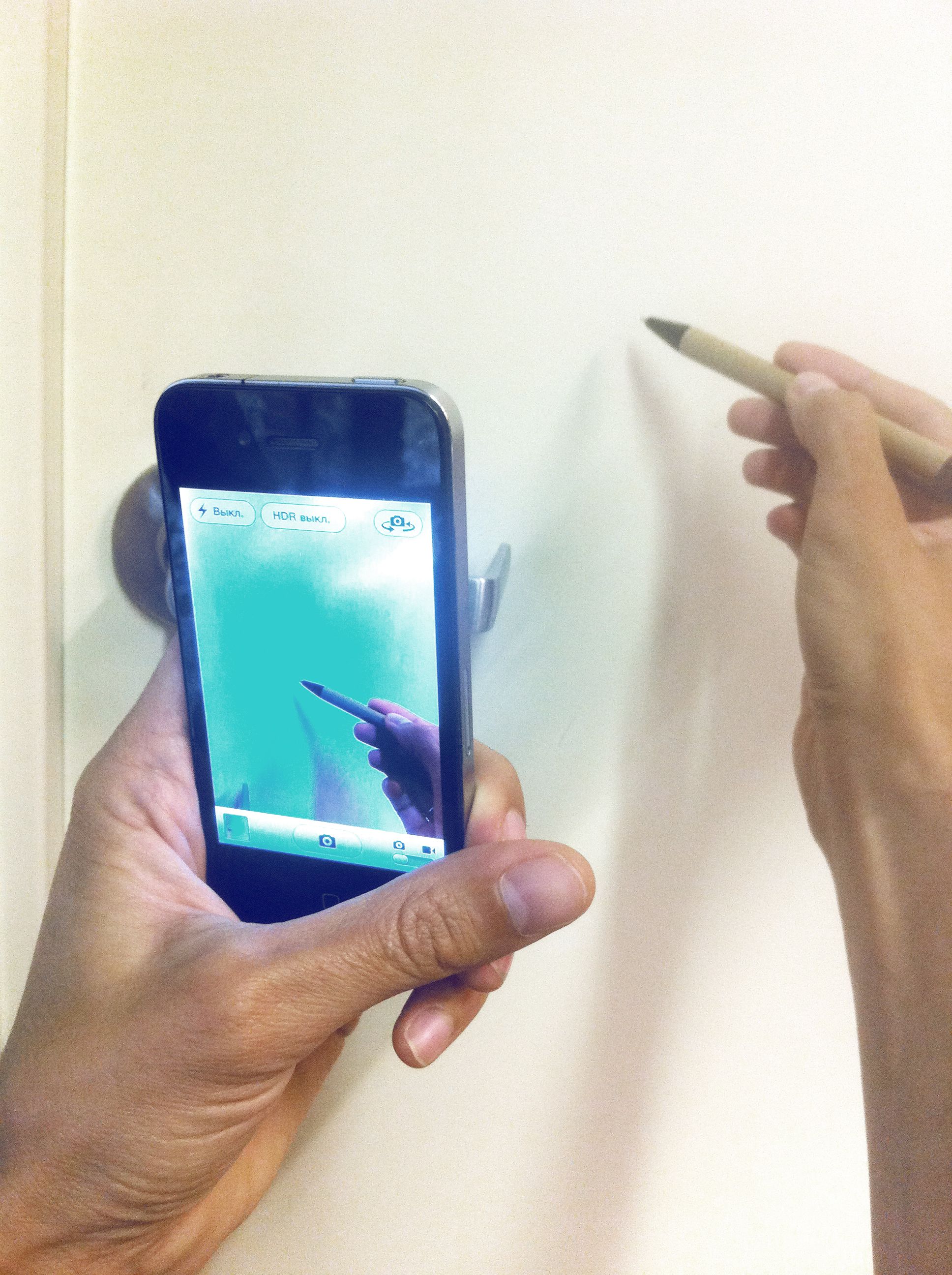 The original concept for Sketchar came to Andrey while walking with a friend (Ivan Yakovenko, currently a lead engineer at Target) around San Francisco in June 2012 (in that period, Andrey and Alex were going through the Farminers incubation program by IMI.VC, which invested in their first startup). The point was to follow the virtual lines of a drawing on a real surface by seeing them through a cell phone camera. But the time wasn't right to launch an augmented reality product for mobile devices: Andrey and Alex were deeply involved in the ongoing project, plus in 2012 there were no smartphones suitable for running complex computing processes in order to use AR on them (fundamental challenges still exist). The actual development of the Sketchar app only kicked off in August 2016.
Andrey Drobitko:
On the evening of December 30, 2016, just out of curiosity, I posted a draft version of Sketchar on Product Hunt (a website to share and discover new products), specifying that it was still a work in progress.
On the morning of December 31, my e-mail box was full of messages from the global media outlets, venture capital funds, and simply curious people. We racked up more than 5,000 registrations on the website from those who would like to be the first to access the app. That was a confirmation of Sketchar's attractiveness for a broad audience.
On April 17, 2017, the first (iOS) version of Sketchar officially hit the market. Back then, the app was entirely based on the concept of using AR for drawing: it allowed users to see a virtual sketch on the surface to which the real sketch was going to be applied. In 2018, step-by-step drawing tutorials began to be added as the first pillar of shaping the product that provides artists with the comprehensive creative experience. In 2019, Sketchar's team succeeded in developing a markerless computer vision tracking system for flat surfaces that released people from making marks in order to "hold" the picture while tracing it.
Due to the lack of high-quality solutions using AR to place a virtual image on paper, it was decided to focus on developing our in-house tech approach. It's still being perfected as a one-of-a-kind way to "glue" virtual objects to difficult-to-track surfaces such as a piece of white paper or a wall. The key advantage is that the virtual sketch stays fixed in its place even if the sheet or canvas is moving and the hand is blocking the drawn content or the surface itself by more than 80%. The system operates on the basis of computer vision technology, enhanced by neural networks and machine learning.
Thus, since its introduction, Sketchar has revolutionized the industry as a successful use case of AR to improve human skills and create something beautiful in the real world, regularly being included in the lists of the top AR and AI companies in Europe and the world.
Who are Andrey and Alex?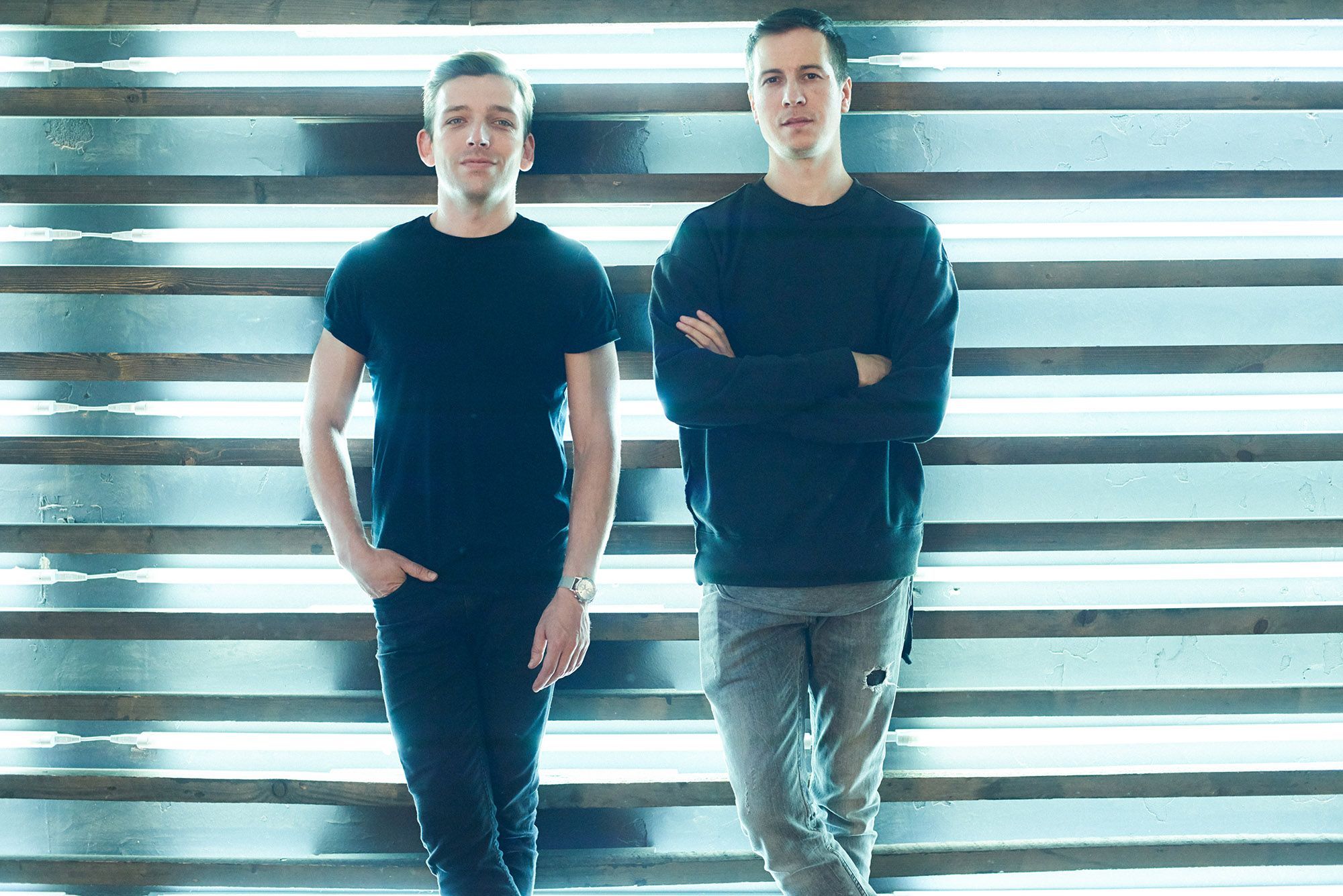 Andrey Drobitko (Adno)
is a multidisciplinary artist, designer, and immersive technology specialist who has been creating graffiti and murals, interactive installations and sculptures, designs and videos, creative concepts and mobile products since 2004. Currently, he's one of the top 15 mural artists in Russia and a frequent guest speaker at tech conferences around the world.
As an artist, I usually don't do any sketches. 90% of my art is freestyle because I'm a big fan of randomness in creativity. But it only works if you have a professional background. Moreover, novice creators often face a psychological issue that prevents them from acting — the fear of a blank canvas.
So to me, Sketchat is more than just a piece of work, it's the quintessence of years of my experience and a desire to help people learn artistic skills more easily and achieve success faster.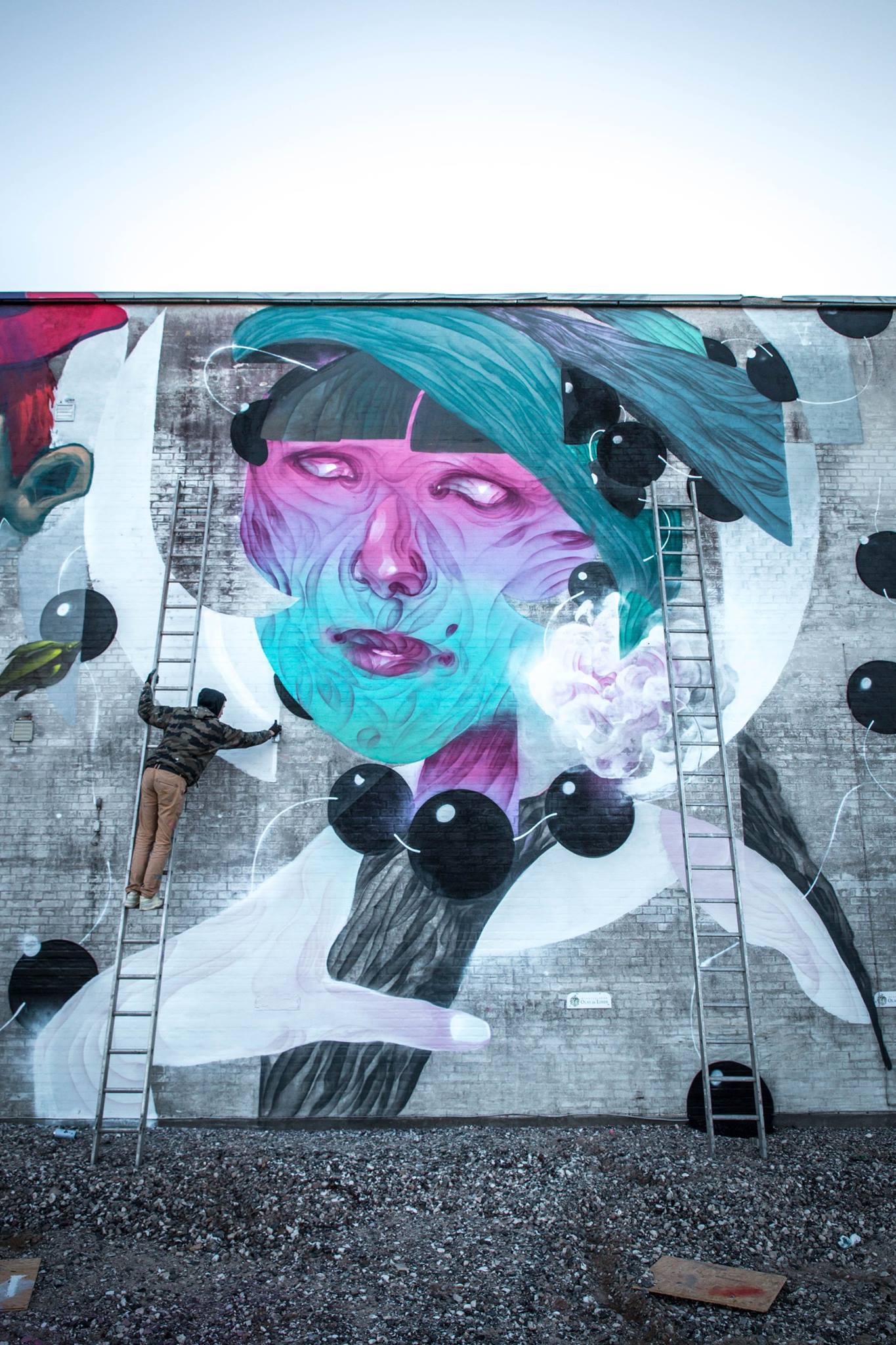 Alex Danilin
is an art-passionate tech expert who knows how to bring apps from napkin sketches to top positions in stores. When Andrey offered Alex to be a tech co-founder of their first startup, he had a team lead role in an investment company in Moscow with a strict working environment and a formal dress code. But, being adventurous by nature, he agreed to help. So one thing led to another ...
In my life, I've always had friends among artists. Art and technology are my crushes. When Andrey asked if I'd like to be in on the new project — Sketchar — I had no idea how to develop just such an app. But it was a challenge that I couldn't resist.
What Sketchar is right now
From the very beginning, the primary focus of the app has been to provide people with the tools that can empower them to demonstrate what they're capable of. For the first three years, Sketchar positioned itself as a drawing app, but over time it has been learned that it's not enough to exercise artists' creative muscles only by means of drawing. Creativity is an essential 21st-century skill, and anyone can nurture and improve it. Thus, with the gradual increase in the number and variety of the features, in 2020 Sketchar has reached a point where it should become a platform for creators.
About 70% of its app users are beginners who are just taking their first steps in art-making. It's crucial to involve them in the creative flow through a fulfilling experience, no matter what skills they may have. The other 30% are progressive or professional artists looking for additional opportunities to speed up their content creation. Based on this, the Sketchar team has developed an exceptional toolset that makes it easier to take the first step into creativity via a personalized feedback system, accelerate artistic skills acquisition through an interactive approach (including AR drawing, AI photo editing, and gamification), and succeed by sharing results in just one tap.
Sketchar is for visual art creators and those who have always wanted to create something but have never been able to do this before.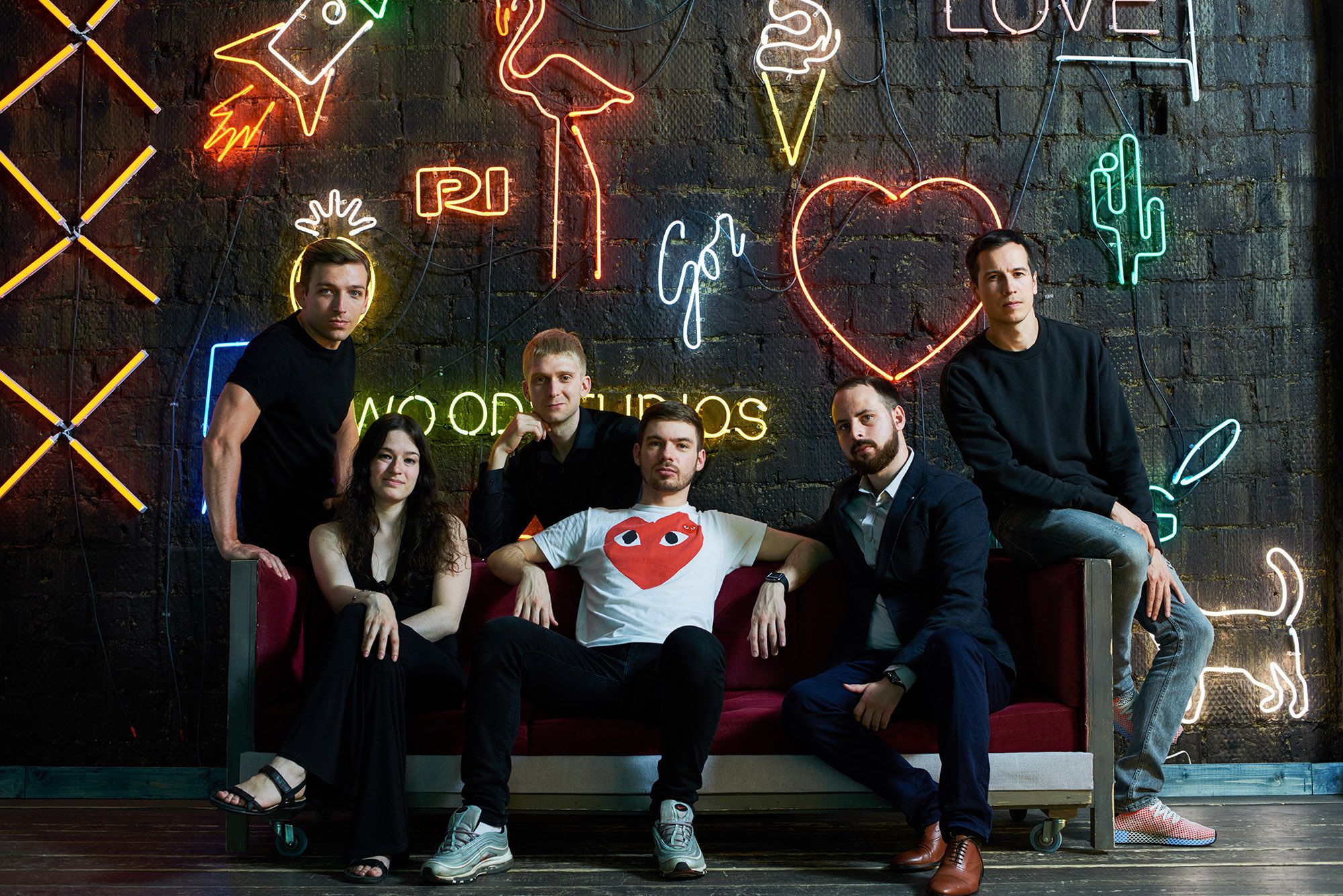 Sketchar's mission is to combine utility with entertainment in order to transform all sorts of people into creators by opening up for them a wide range of options that don't require a considerable amount of time and effort. The main thing is that we are not only a team of super tech developers and researchers — we know our users' real needs from the inside because our product is being created by artists in the first place. For over 15 years, art and technology have been integral components of our lives, so we have sufficient clarity on how to build effective solutions for developing creative individuals.
---
Download the Sketchar app for free.