We are glad to announce that we have released an update that allows you to draw on walls or canvases using your iPhone (all iPhones from 6s onwards support ARKit).
A bit about how it all started.
The initial idea of SketchAR primarily was based on our own needs to trace a sketch on a wall. At the time of SketchAR's launch, the technology needed to fully make our vision a reality was not developed as we wanted it to be. Therefore, the first version worked only with A4/A5 size paper. A couple of years ago, the breakthrough technology for mobile devices was Tango from Google, which consisted of additional depth sensors. Lenovo (Lenovo Phab 2 Pro) and Asus (Asus ZenFone AR) integrated Tango into their smartphones. Although Lenovo had time to release its smartphones and sell something, Asus fell into oblivion because of an unexpected turn of events. In turn, we launched SketchAR for smartphones with Tango.
For us at the time, Tango was one of the key aspects of our product, and enabled us to interact with space creatively using augmented reality.
It was the the announcement of the release of ARKit from Apple which prevented Asus' smartphone taking off. The fundamental difference of the new method of computer vision from Apple was to 'simulate' how Tango worked, with the inclusion of algorithms without the need for extra depth sensors, as developed by Google. For us, as for the whole industry, this was a new milestone in the development of augmented reality.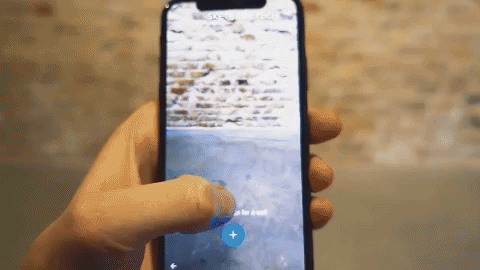 We are waiting for the new update of ARKit with vertical detection and recognition to improve the user experience.
Art for all!
SketchAR team.