Navigating the realm of drawing can be a daunting task, especially for those taking their first steps. But with Sketchar, the journey from novice to enthusiast has always been a little smoother. And now, with its latest update, the app is set to be an even more invaluable companion to those passionate about drawing, but not necessarily professional artists. Let's take a look at what the updated canvas brings to the table.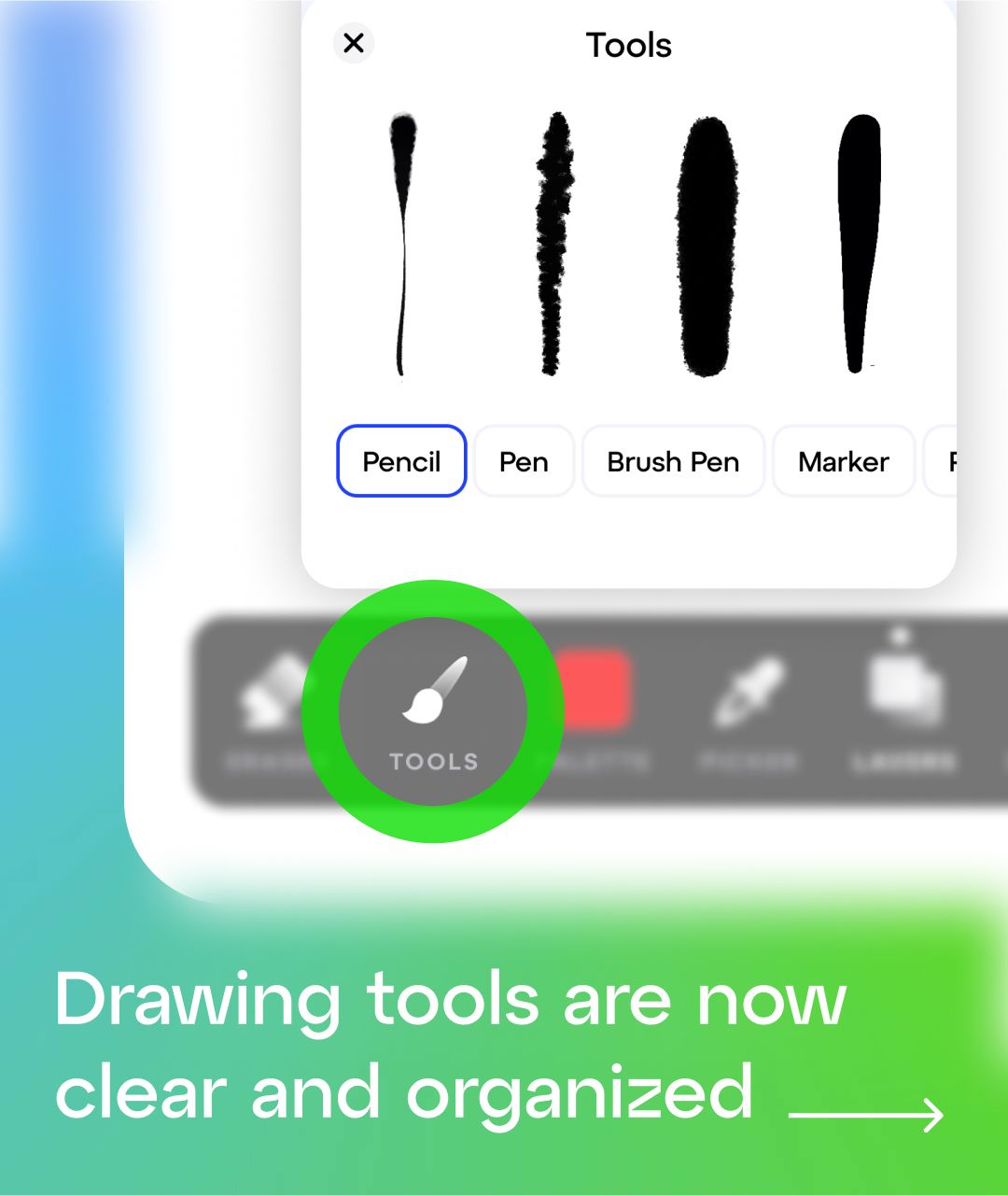 1. Unified Tool Bar:
Remember the confusion of hopping between multiple tabs? Say goodbye to that! The new update consolidates all tools into a single tab bar, making it simpler for newcomers to find and utilize the tools they need. This streamlining ensures that the drawing process is more efficient and less intimidating.
2. Intuitively Organized Drawing Tools:
In line with making things more user-friendly, drawing tools are now categorically arranged by type, such as pencil, marker, paint, etc. It's easier than ever to pick a tool and get drawing, without the overwhelm of too many options.
3. User-Friendly Color Palette:
Color selection has never been this accessible. From beginner-friendly presets to HEX inputs for those venturing into specific color choices, the new palette is designed for easy navigation. Plus, with the addition of sliders, anyone can playfully experiment and discover the perfect shade.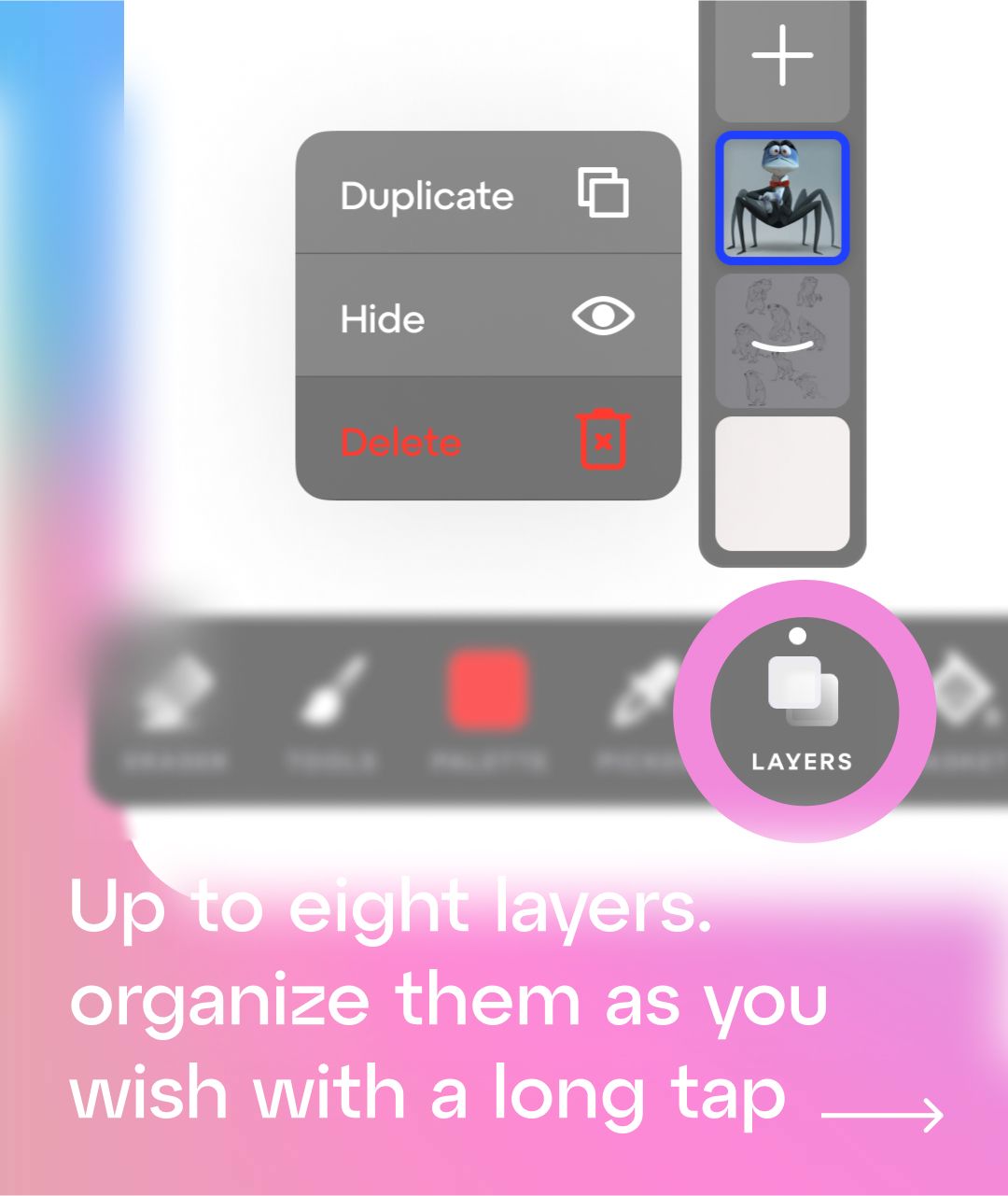 4. Flexible Layers:
Eight layers might sound like a lot for a beginner, but Sketchar ensures it's not overwhelming. With the new update, users can enjoy the luxury of up to eight layers. A long tap makes it a breeze to organize, allowing for layered learning, quite literally!
5. Simplified AR Mode Interface:
For those keen on blending the digital and real worlds, Sketchar's AR mode has been refined. The updated interface provides a more user-centric experience, perfect for those just starting to explore the magic of augmented reality drawing.
In Conclusion:
Sketchar's latest canvas update is a testament to the app's commitment to serve its primary audience: those passionate about drawing, yet at the beginning of their artistic journey. By designing a UI that is straightforward and easy to grasp, Sketchar ensures that the hurdles faced by beginners are minimized.
So, whether you're doodling your first sketch or exploring new drawing techniques, the new Sketchar canvas is here to guide you every step of the way.
Happy drawing!
Sketchar ▋Team