In partnership with Mars4.me, a Mars-themed Metaverse powered by Mars Land NFTs and Play to Earn (P2E) gaming mechanics, Sketchar has just launched a campaign that enables its artists to instantly create their own virtual Martian alter ego and earn a share of the $35,000 prize pool. The best artworks will be showcased in a premium collection on the upcoming Sketchar NFT marketplace in December 2021.
Starting today, any Sketchar user can contribute to the creation of 888 exceptional Martian avatars (kind of CryptoPunks on Mars) that will be minted as NFTs and form a unique art collection. This is a golden opportunity to break through and assert yourself in the fascinating world of Web3 and NTFs.
If you're looking to unleash your creativity and grab some cryptocurrency without spending a dime, then read the guidance below.
How to participate
Stage 1: Create your Martian
Timing: November 8–30
• Open the Sketchar application (on iOS or Android).
• Tap the Martians icon in the Creative Hub.
• You will see an outline template for a Martian. Fill it out in your style by drawing a unique character. You can add accessories or environments, but keep the initial outline of the Martian.
• Share the resulting image in the Martians888 collection on the in-app feed.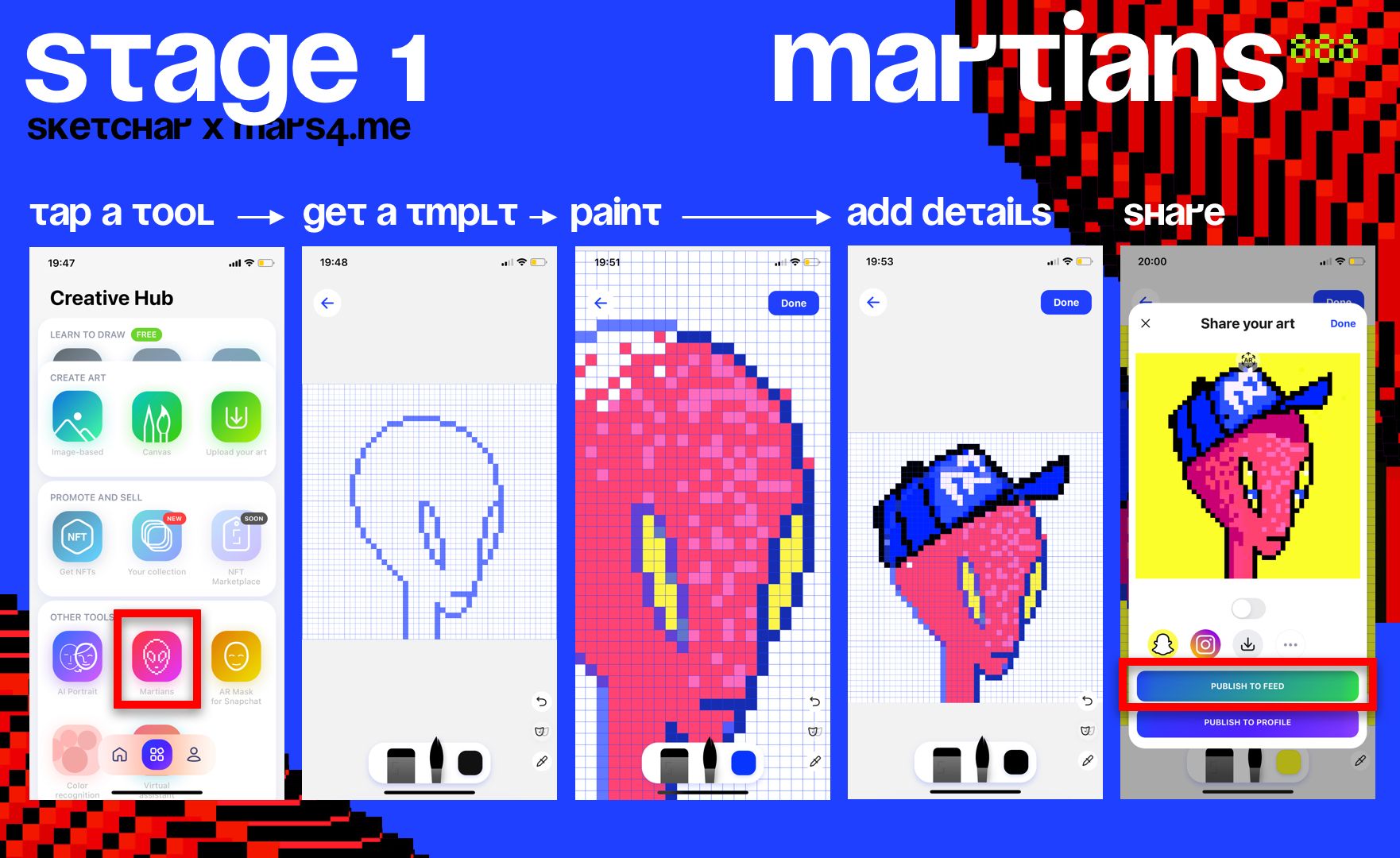 Stage 2: Get your reward
Timing: December 1–10
The 888 best Martians will be selected by the Sketchar team. If your Martian is chosen, you will receive a reward payable in USD stablecoins. The selected artworks are going to be promoted and sold on the Sketchar marketplace and other NFT marketplaces. More details will follow soon, check our site for updates.
Sketchar has always been a place where creativity blossoms in a myriad of different forms, so today it empowers digital artists to make their voice heard and benefit, and collectors to acquire remarkable art and thus support its authors.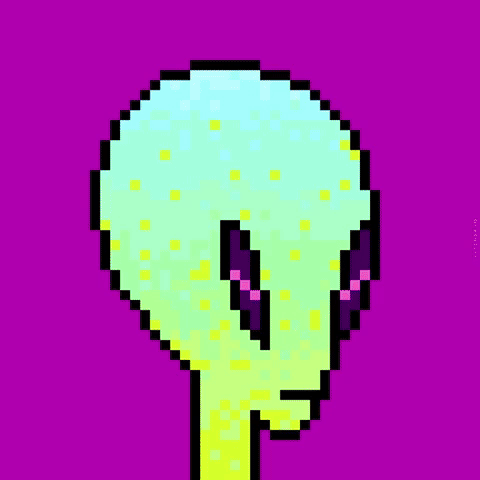 ---
Are you ready to enter the universe of innovative minds?
Head to Sketchar (on iOS or Android) and create your Martian!