Career steps
My art way started in 2003 with an outdoor advertising studio. After gaining basic knowledge in the industry, I discovered related areas. Ad signs and plates were replaced by club poster designs, my own graphic print T-shirts, and magazine mockups. In addition, thanks to my hand skills I found myself in event decoration. And finally, in 2014, I set up my own art workshop called Print Maker, thereby taking my projects to the next level with arts and crafts.
A few years ago, I got interested in drawing and tattooing and began learning the basics. Fine art helped me reboot my brain, delve in a more creative setting, and apply that new knowledge to future projects. But I still have to earn money doing graphic design and producing decorations.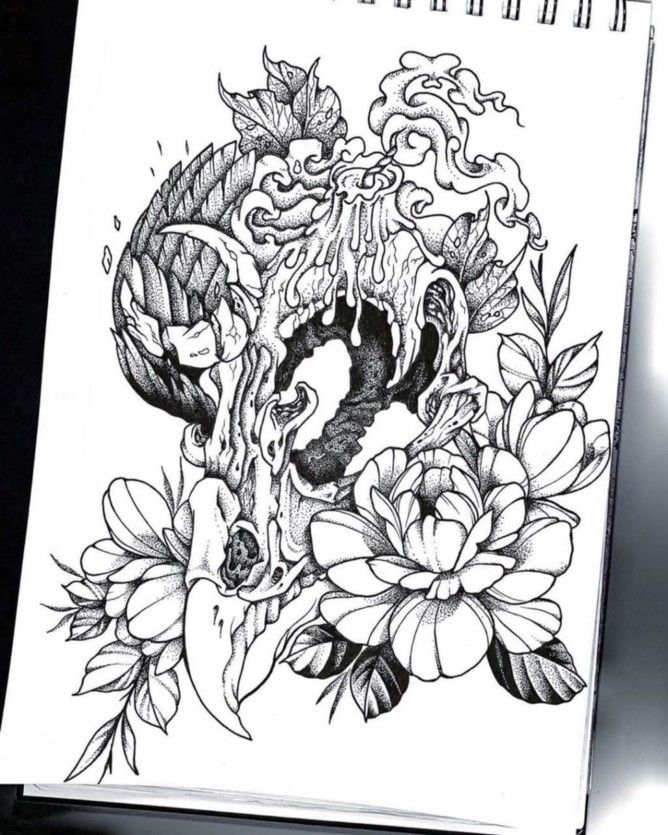 Drawing experience with AR
In 2020, I've been invited as a designer to the DOM open space club in Krasnoyarsk, which combines a nightclub, an educational location, and a platform for neo-culture events. The coronavirus pandemic does not yet allow to open the place, but on the plus side, our team has time to finish the work without haste. In this project, I've got the opportunity to give it 120%, including through motion design and artworks made with AR.
One of my tasks was to create paintings in large enough sizes, which is something I've never done in my life. Several attempts to draw the image contours on the canvases on my own failed — so the SketchAR app came to me as a helper. On the whole, I managed to accomplish my purpose, though there were difficulties.
Meeting with SketchAR
Around 2014, I joined Instagram and came across an art installation there that really hooked me. I screen-grabbed the image, and it was stored on my phone for five years, occasionally popping up as a reminder on the screen and in my head. It was the artwork by Adno (Andrey Drobitko, SketchAR's founder and CEO). At the time, I didn't follow him on social media, I just happened to like that photo. In 2019, its time came: inspired by the installation, I created my own Instagram mask.
Afterwards, I found out that Andrey is the founder of the app that I downloaded shortly beforehand (accidentally stumbled upon it, through some kind of ad). This turned out to be a pleasant surprise.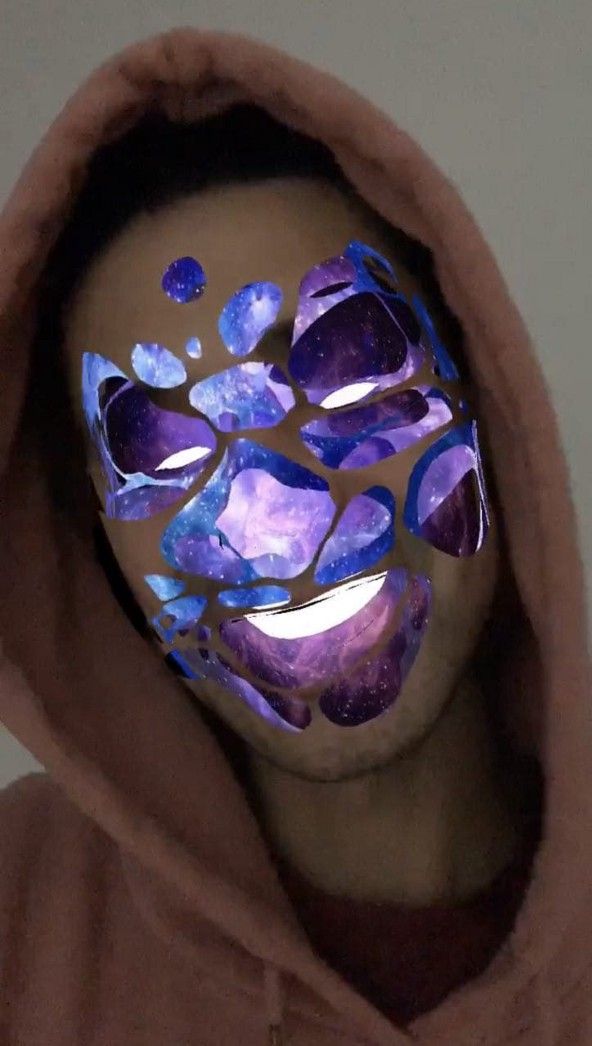 Since the place was originally conceived as a space-themed club, I chose the character of cosmonaut Alexey Leonov as a reference for one of my paintings. I built a 3D scene, created contour lines, dividing them by color, and then transferred each layer to the canvas with the help of SketchAR. I was putting tape around the required outline and was covering it with the color, each of the five separately. Unfortunately, I wasn't able to capture that process, as the app wasn't very stable, plus there were no additional shooting accessories close at hand.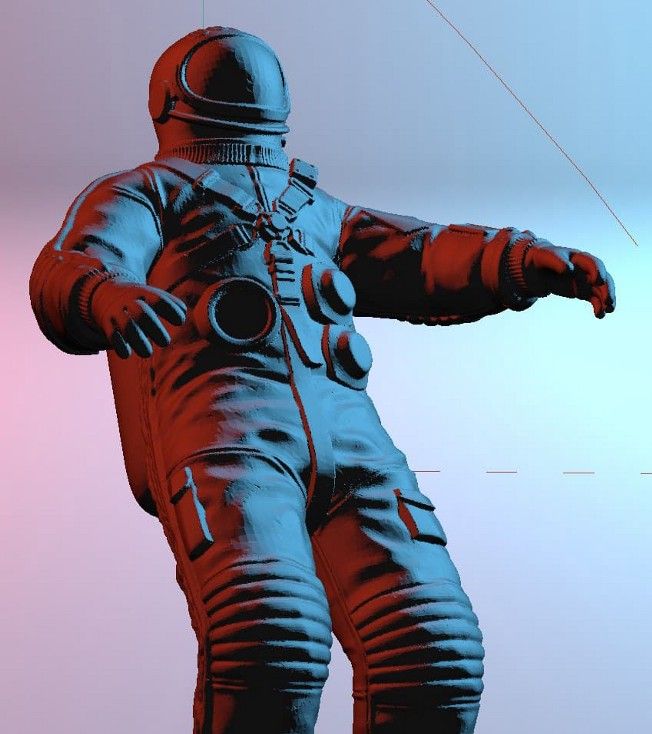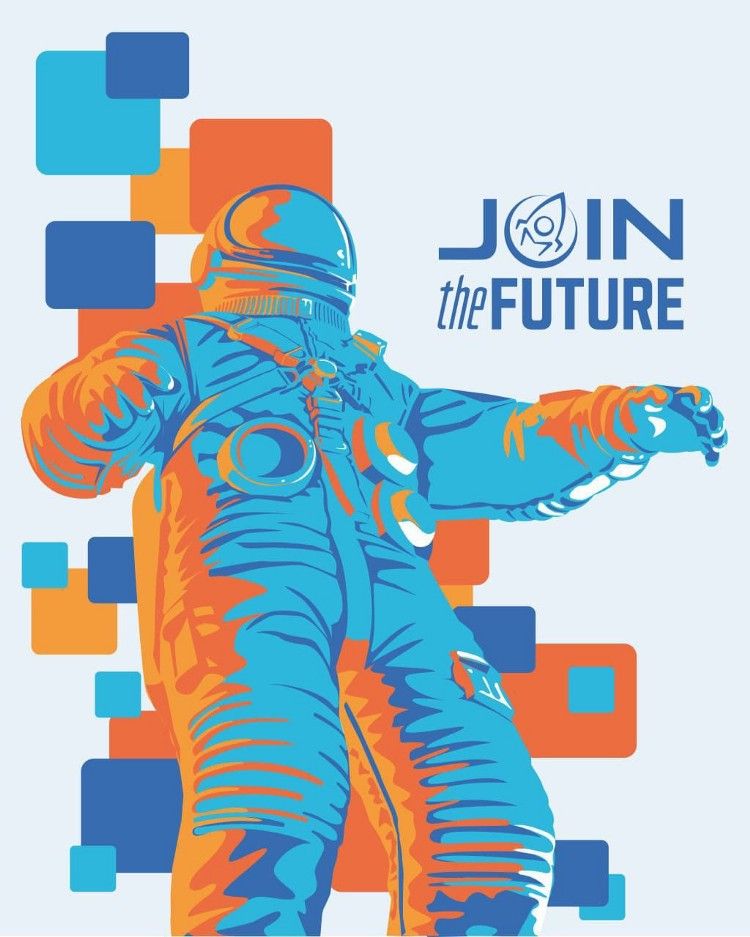 Insights
In general, SketchAR is incredibly useful. If a person is keen to learn how to draw, it's an excellent tool for the first steps. The app helps understand the drawing structure, offers clear and interesting tutorials. This provides an opportunity to master the basic techniques and create like an artist without spending years on academic classes.
I believe that the main activity of any person should be monetized. I've found my truest self in creative visualization. Taking projects from sketch level to full-scale implementation through the artistic aspect exercises my imagination and forces my brain to work harder to generate new ideas. This is my inspiration.