I am a storyboard artist, graphic designer, and musician based in Pasar Minggu, Jakarta, Indonesia. As a working artist, I operate under two different aliases. One is my name - Sigit, and the other separate mantra is "Pensiunan Setan" - The Retired Devil. As Sigit Ezra I am a professional storyboard artist working on commercials. Meanwhile, as Pensiunan Setan, I am free to explore Illustration as I wish and experiment with the craft as much as I want.
Why did you pick Retired Devil as your alias?
Pensiunan Setan is taken as an alias, because nowadays, people already have the initiative to sin, and therefore the real devils choose to retire. The pseudonym comes from meme satire and all that.
How did you end up being a storyboard artist professionally? Was there a life-changing moment involved?
Life-changing moment… For about two years, I was in the drawing community. I had a lot of friends who worked in several Production Houses, most of them in the art department. Not long after, I was invited to join one of the Production Houses to work as an assistant in the art department. Joined for about 2 years, I learned a lot of new things, about shot composition, art directing, continuity, and others. From there, I was advised by the head of the art department to become a storyboard artist.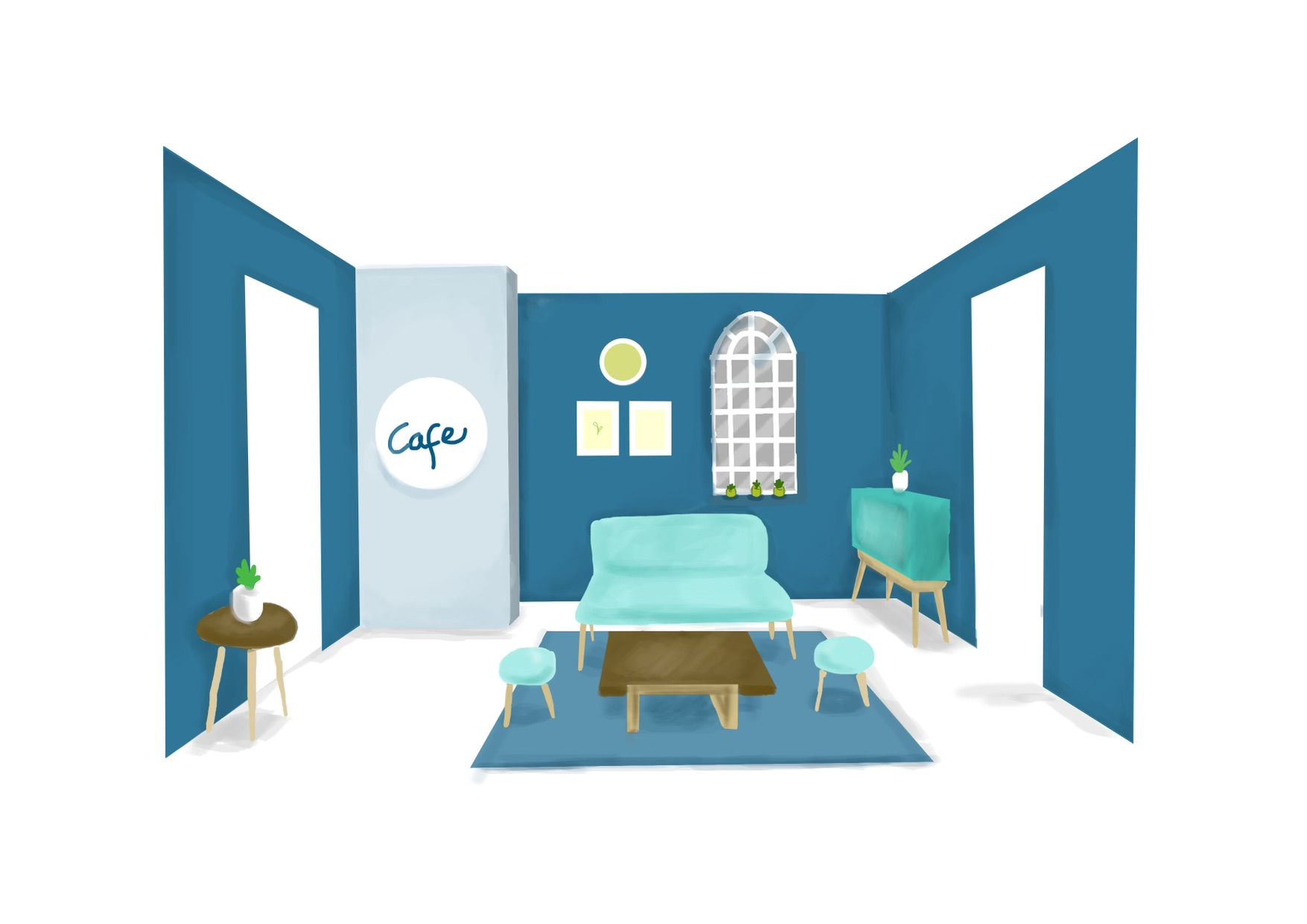 That was my life-changing moment! I finally started to learn more specifically about storyboarding. I conducted research on the subject and talked a lot with senior storyboard artists who are also my friends. One year later, I told my "inner circle" that I was available for a storyboard project. One thing led to another, and I became a storyboard artist. One of the first gigs I landed, I made a storyboard for BNI (one of the national banks in Indonesia). At that time, I got paid 100 thousand rupiahs per frame!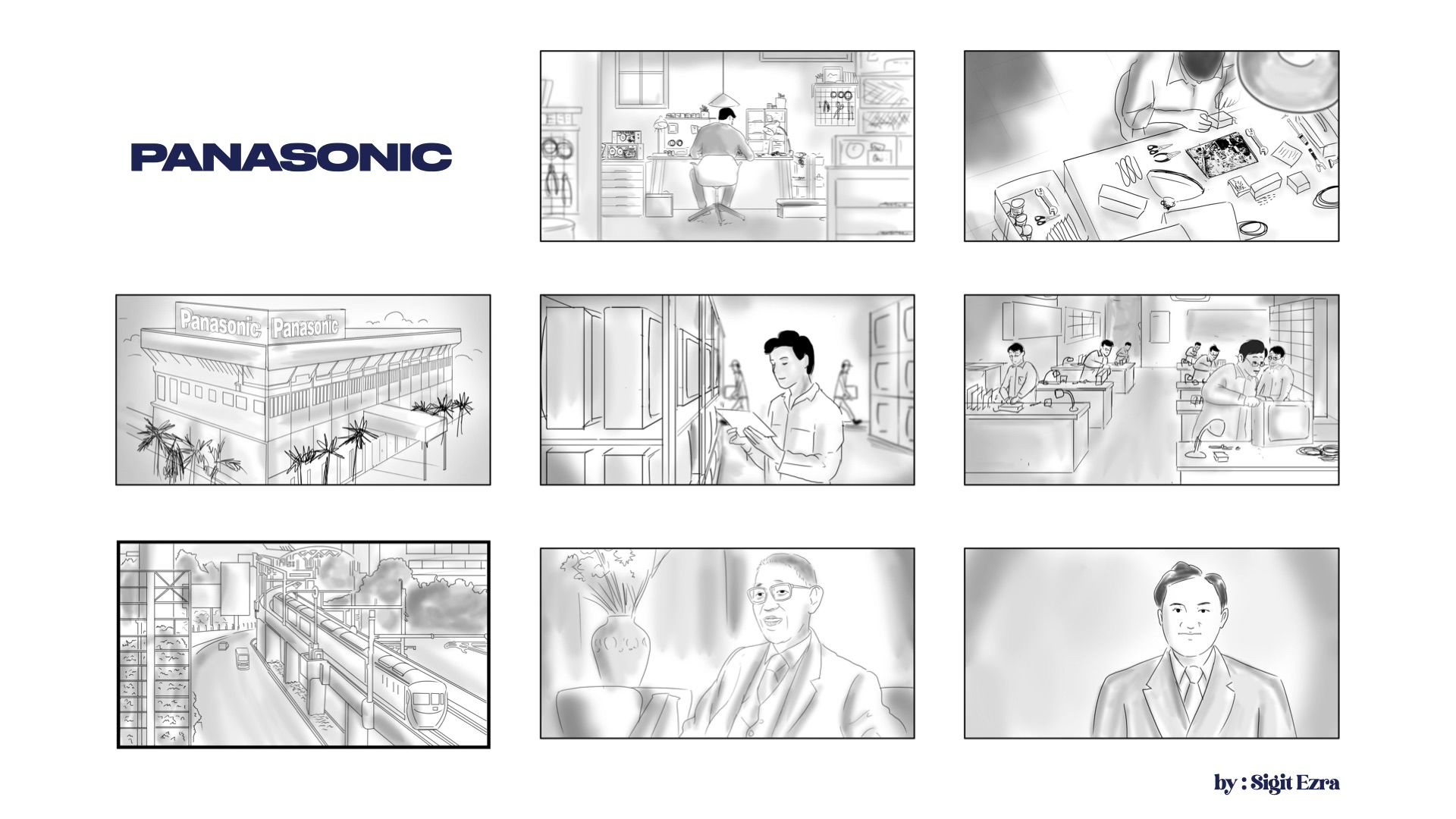 As a creator who originally wanted to be an illustrator, have you ever thought that you would tend to focus on commercial advertising as a storyboard artist?
Never, because at first, I just did it as a hobby, and only later my friends suggested I try the path of becoming a storyboard artist, which meant channeling my hobby could turn into a source of income. Because at that time, I was thinking realistically and needed money to fulfill my hobby. Finally, I gave it a shot, and it became a livelihood.
Do you prefer to be involved in a team production or work solo?
I prefer to work individually because when I work by myself, I can be more flexible, work independently, and don't have to explain to the team what the meaning of the work is. Working solo tends to be more exploratory. It's the environment I thrive in.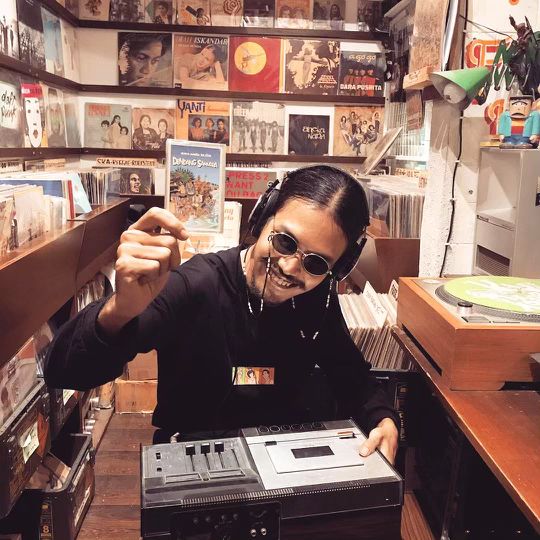 Is it safe to say you are exclusively a 2D illustration artist? How and why did you decide to stick with illustration?
Yup, I can say that I am a 2D illustration artist. It started because my father is a painter, and I learned visual art from him. I always had a keen interest in traditional things. Visual art, simply put it, is a sketch - it's two-dimensional. That's why I had found my passion for this field from the start.
When I was in high school, I was allowed to draw my school's official logo, and that logo is used to this day. This meant a lot to me and I started to get serious about exploring 2D illustration and joined "Gambar Selaw", a drawing community.
"Gambar Selaw" helped me to expand my network and drawing skills which, at the time, needed improvement. In "Gambar Selaw", I had the opportunity to showcase my first collective exhibition. My journey as an illustration artist continues with the support I always receive from around me.
Let's put the commercial work aside, what of your own projects? Have you ever wanted to create something that fulfills your idealism and self-actualization as an illustration artist?
Of course! I am currently in the process of developing characters and stories. It is a comic, graphic novel that tells the adventures and misfortunes of the main character who wants to find the meaning of good and bad. The characters are visually inspired by Indonesian wayang.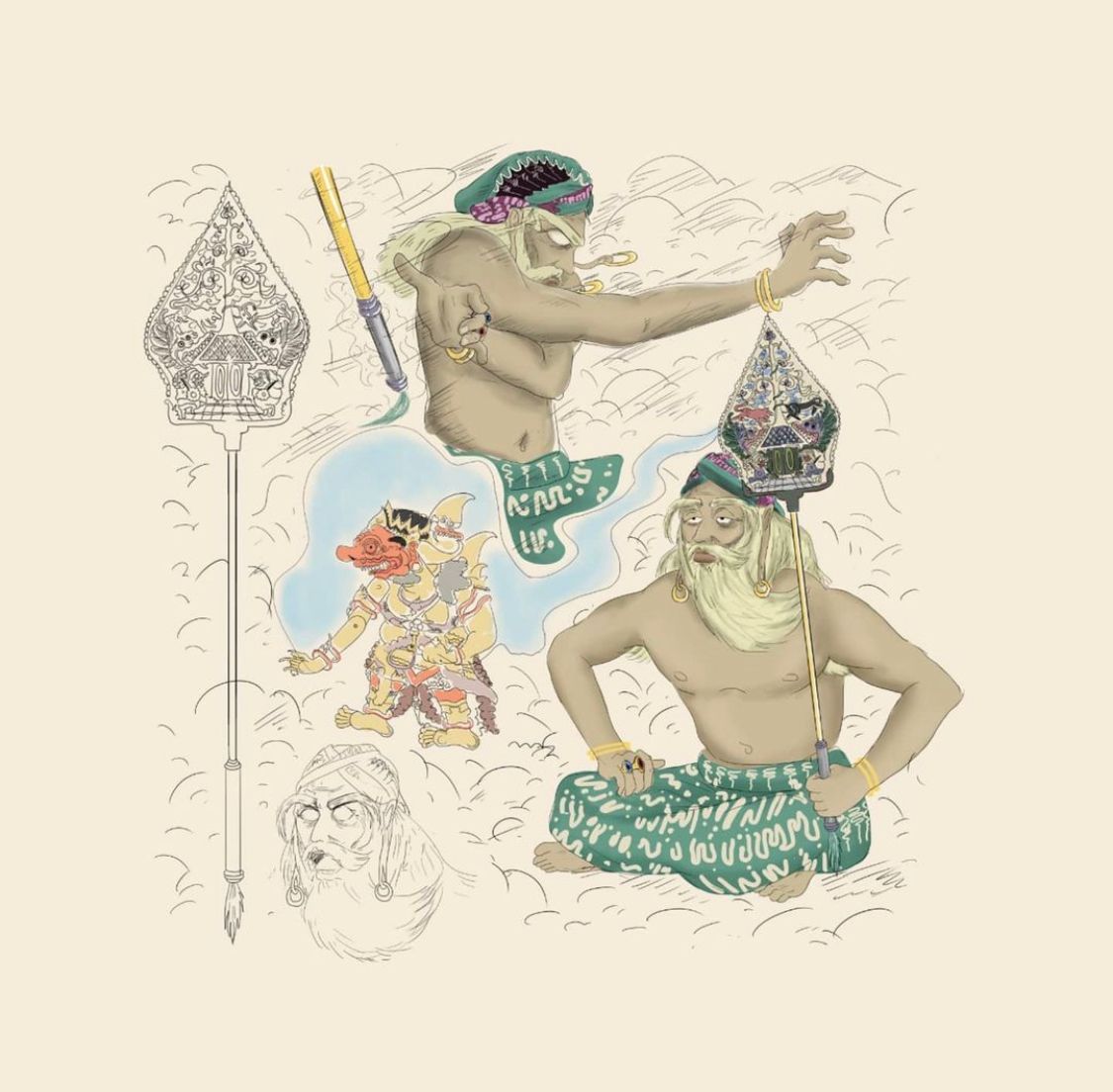 Is there a specific drawing technique that you use whilst creating?
Yes, I use line art and sketch techniques. I think by using a sketch, we are free to explore the image. There is no need to be afraid of making mistakes. We can also add something, delete, or modify everything, more free and flexible. Again, more exploratory. That's why, if you look at some of my illustrations, there will be many elements.
I really like using Sketchar, because it was Sketchar that finally made me seriously dive into the world of NFT. I think Sketchar is an amazing app because it becomes a platform for creators not only to be creative and make art but also to earn income.
Are there any artists who inspire you to create your own art?
Saner Edgar, because he also uses a lot of line art. In his body of work, I see a lot of freedom in exploring the forms of shapes. The exploration of works in Saner Edgar's drawings inspires me to prioritize freedom of expression."
"Besides Saner Edgar, I also like Indonesian creator and comic artist Toni Masdiono. From him I have been learning to draw comics. Besides his comic "Karimata 1890" that I like a lot, he also wrote a guidance book for creating comics. The book is called "14 Ways to Make a Comic". Masdiono is definitely responsible for my decision to turn to comic strips to bring my ideas to life.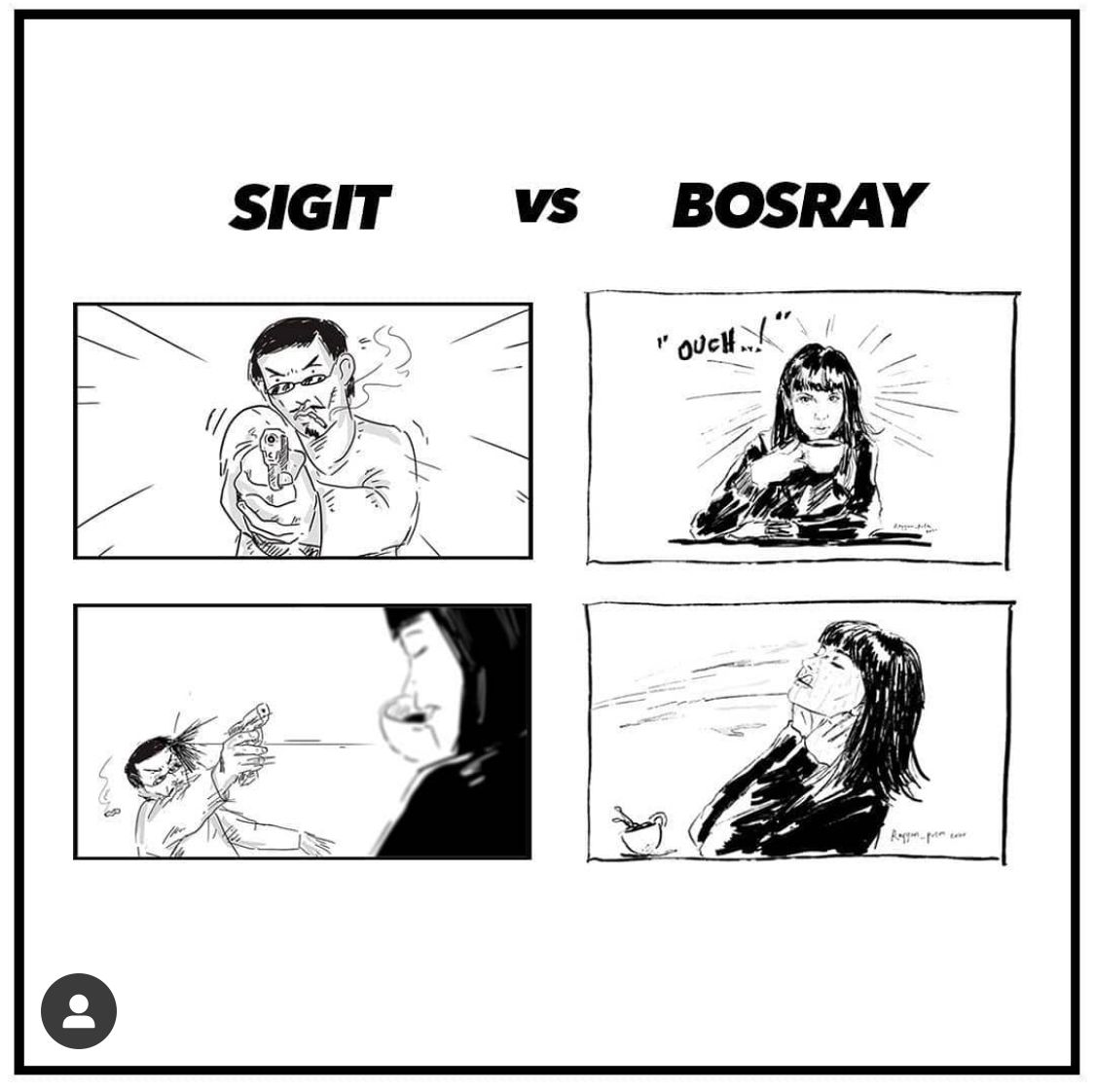 Entering the middle of 2022, what's the next big thing? Is there a project you are working on?
Manusia Silver, Silver Man in English. It is an NFT pfp project for entertainment purposes and also for charity to the "Silver Man" community. The reason why I created Manusia Silver is that their appearance as a community in Indonesia is so unique, like a phenomenon. I think it would be amazing if I could make an NFT project inspired by them.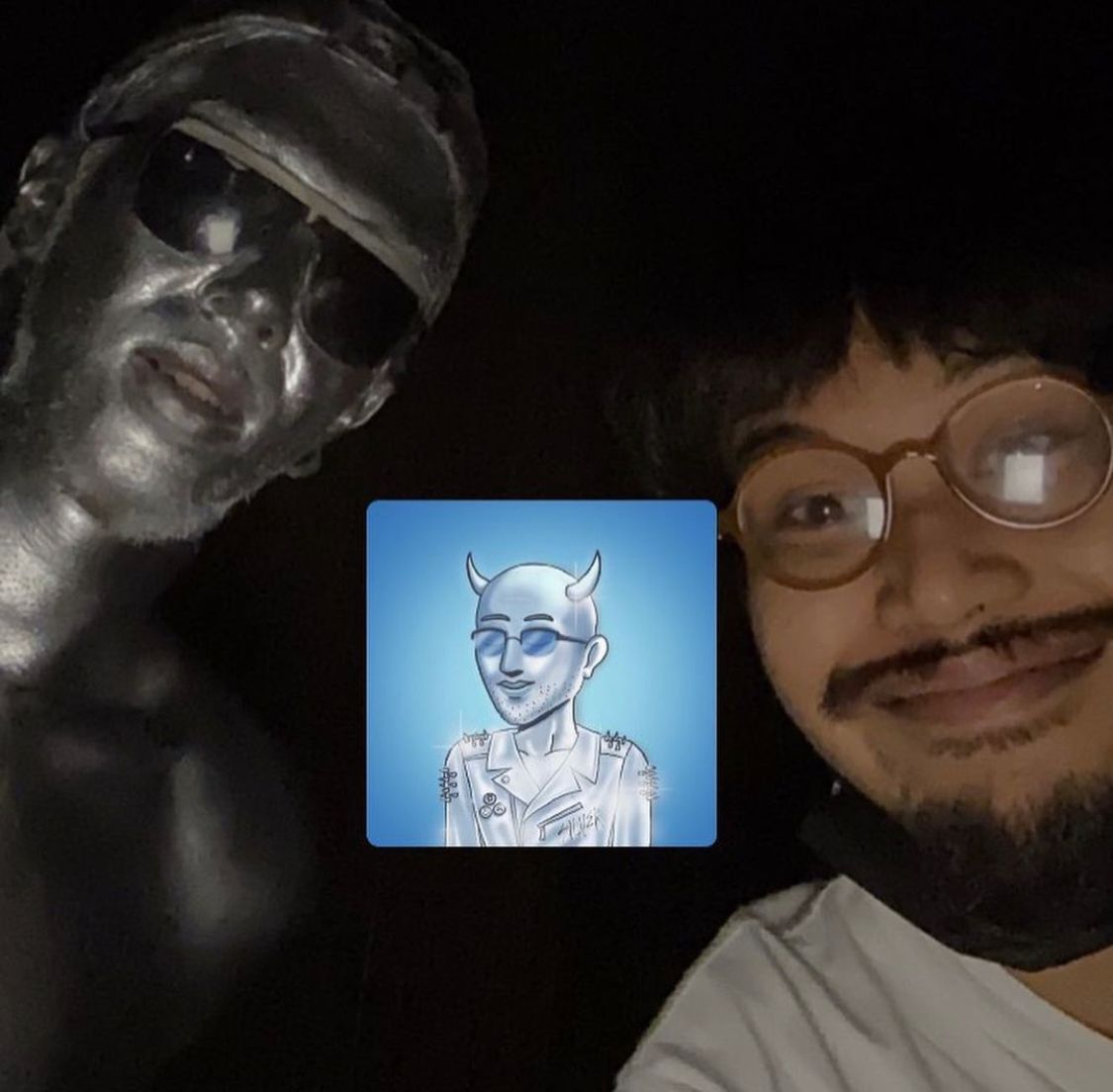 ---
Sigit Ezra's message to beginners who are looking for a way to become an artist:
Just start, don't think about how, because God has prepared a surprise for us all in the future.