It's time to turn SketchAR into a platform for sharing artworks with millions and unite all creators from around the globe.
During the time of drawing, the app automatically records a time-lapse video. After completion, you can instantly share it with the world through our feature — Contests — inside the app.
Artworks made by artists from all over the world appear in the Contest section. It's a public space where you can show off your style to others.
Here is how it works:
Also, here are some new things we've been busy working away on recently:
SketchAR Premium. We open special access to all features of the app. Artists with the Premium Account can start contests and much more. To get the Premium Account, you need to be very active in posting high-quality artworks, liking works of others, and sharing content.
New tab bar. We collect all educational content (lessons, sketches) in one category — School.
Time-lapse videos. Now such videos of the drawing process are created automatically. Please accept this feature when starting AR for the first time.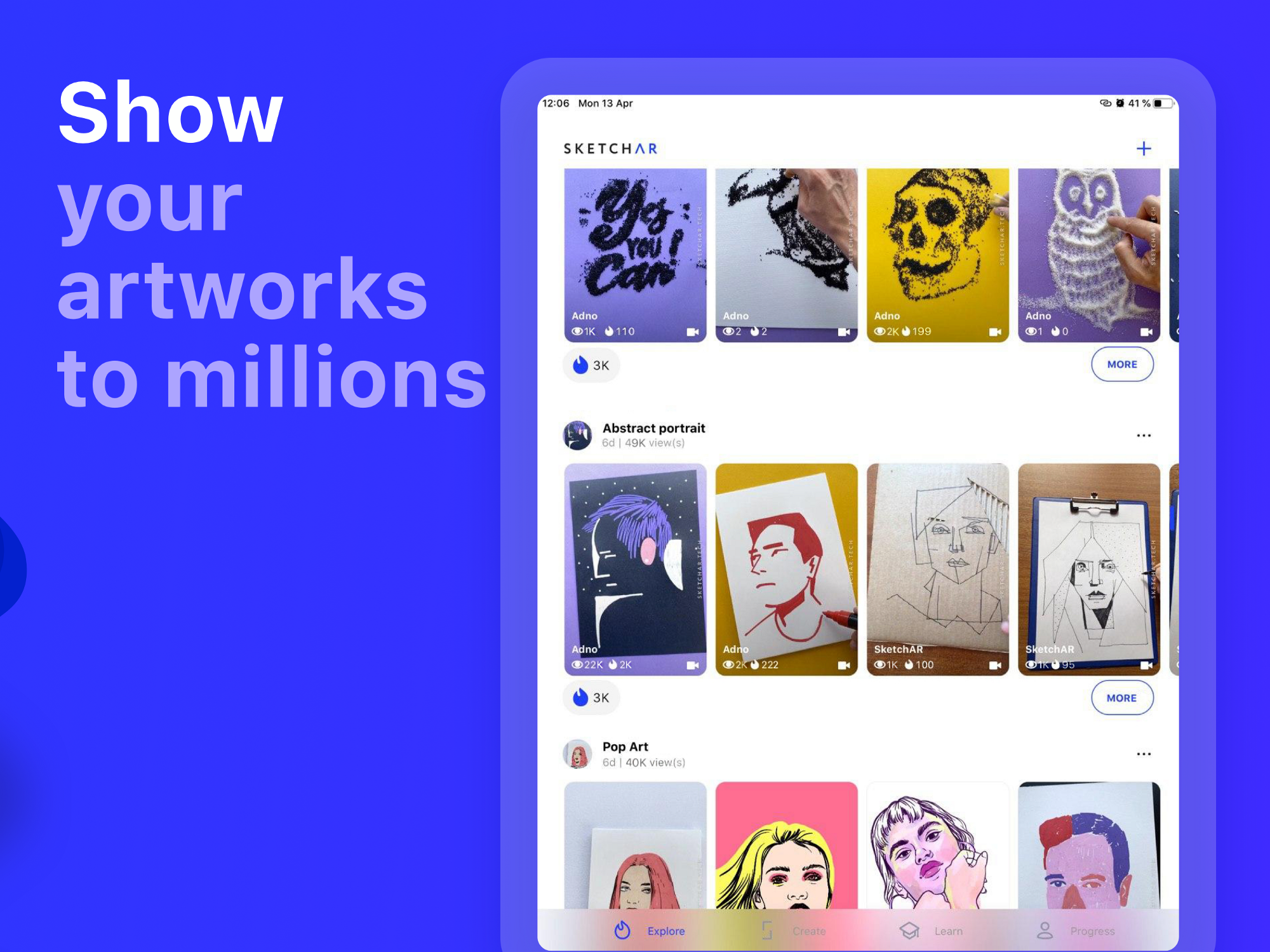 Download the SketchAR app on iOS to try out the new features first.
Cheers,
The SketchAR team