This year, the event was organized in an online format and covered the impact of pandemic and technological trends of the post-Covid future on digitization advancement.
More than 120,000 people from 134 countries participated in the forum. It offered a three-day program on the subjects of Humancentric Society, Survival Economy, and Futuristic Technology. Russian and foreign speakers joined the discussions remotely or broadcasted from Skolkovo live studios in the Technopark. The webcast was streamed on the Open Innovations site and attracted 121,159 unique visitors.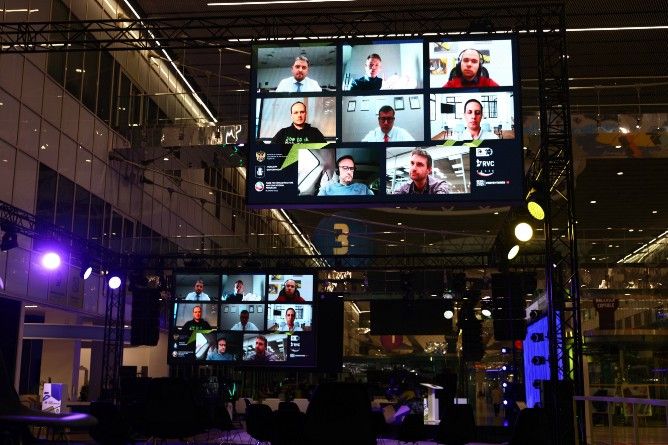 The traditional Startup Expo also took place online, featuring 400 tech companies. It's still available in the dedicated section of the forum website.
As Covid-19 has impacted countless businesses and forced them to turn to new online solutions, Andrey Drobitko and five other experts were invited to a session on the development of AR and VR technologies over the last period and their future in the new realities. In particular, Andrey shared information about significant changes in the number of SketchAR users and the conclusions reached by the company.
Undoubtedly, AR and VR trends are on the rise in 2020, but the big picture is pretty nuanced and complex.
Other speakers included Ekaterina Filatova (President of AR/VR Association in Russia and CIS), Alexander Lukichev (AR/VR Evangelist), Vladimir Stishkin (Head of AR/VR Center at Gazprom Neft), Charlie Fink(XR Consultant, Tech Columnist, Book Author, Lecturer at Chapman University Film School), and Vitaly Stepanov (Head of Development & Innovation Department at Varwin). The moderator was Aleksey Kalenchuk (AR/VR Development Director at the Skolkovo Foundation).
Below you can find the discussion recording.
Thanks to the Open Innovations team for organizing such a high-level international event.
---
Follow us on Facebook, Twitter, and Instagram to be the first to hear about our latest news.