From 9 to 11 December 2021, Russian artist Max Goshko-Dankov, in partnership with the Sketchar app, invited Expo 2020 visitors to try on AR smart glasses and draw a fragment of the fantasy-type city at the Russia pavilion within the Moscow Government's culture program.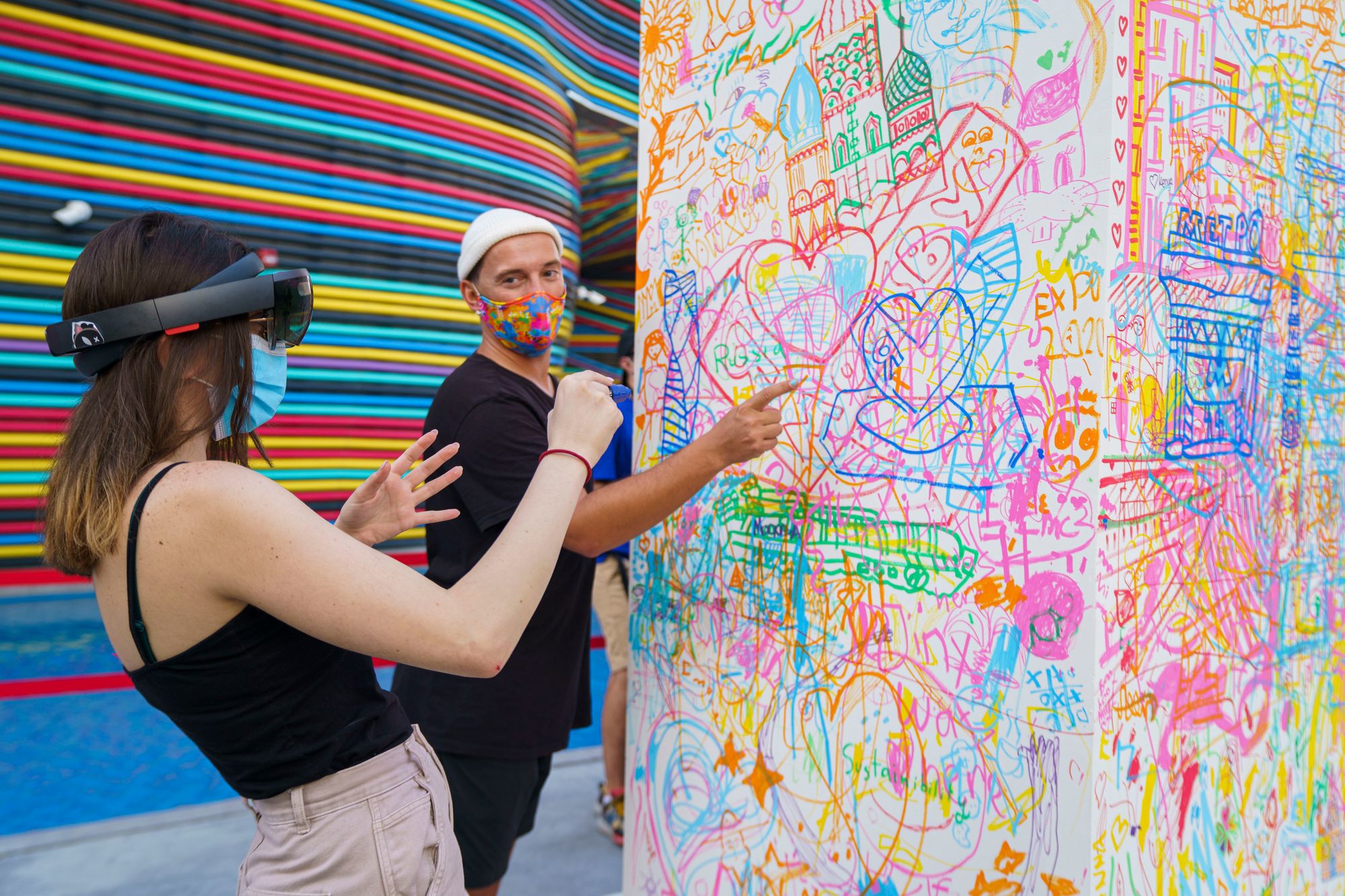 In his career, Max explores the inner creativity development issue via his signature concept COLOR.ID – that is, self-identification through color. In Dubai, he introduced a new format of his Big Coloring Pages project, taking place in the streets of cities throughout the world, code-named COLOR.AI. Its main purpose is to unleash people's talents by immersing them in the creative flow using artificial intelligence and the latest technologies.
"The Big Coloring Pages project started at my exhibition in Moscow in 2015, since then we have visited many countries as part of it, and I often hear people say that they feel shy to engage because they can't draw," shares the artist.
Artificial intelligence, Max Goshko-Dankov, and Sketchar's AR technology enabled COLOR.AI participants to become a little more confident and get into that creative flow, which may contribute to tapping their other gifts. Anyone could take part in drawing. The end result was a big collective art object based on the iconic Moscow views and buildings.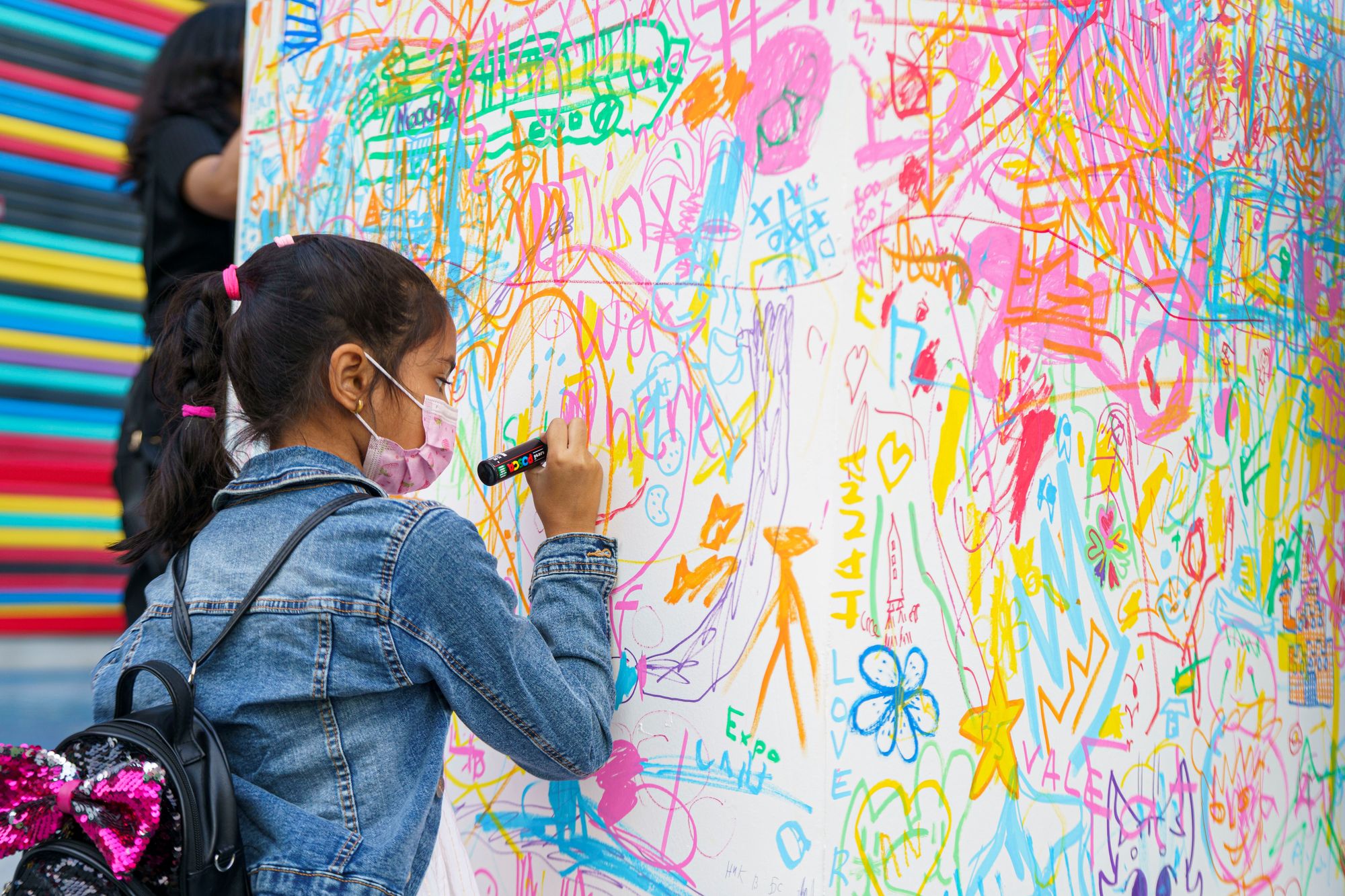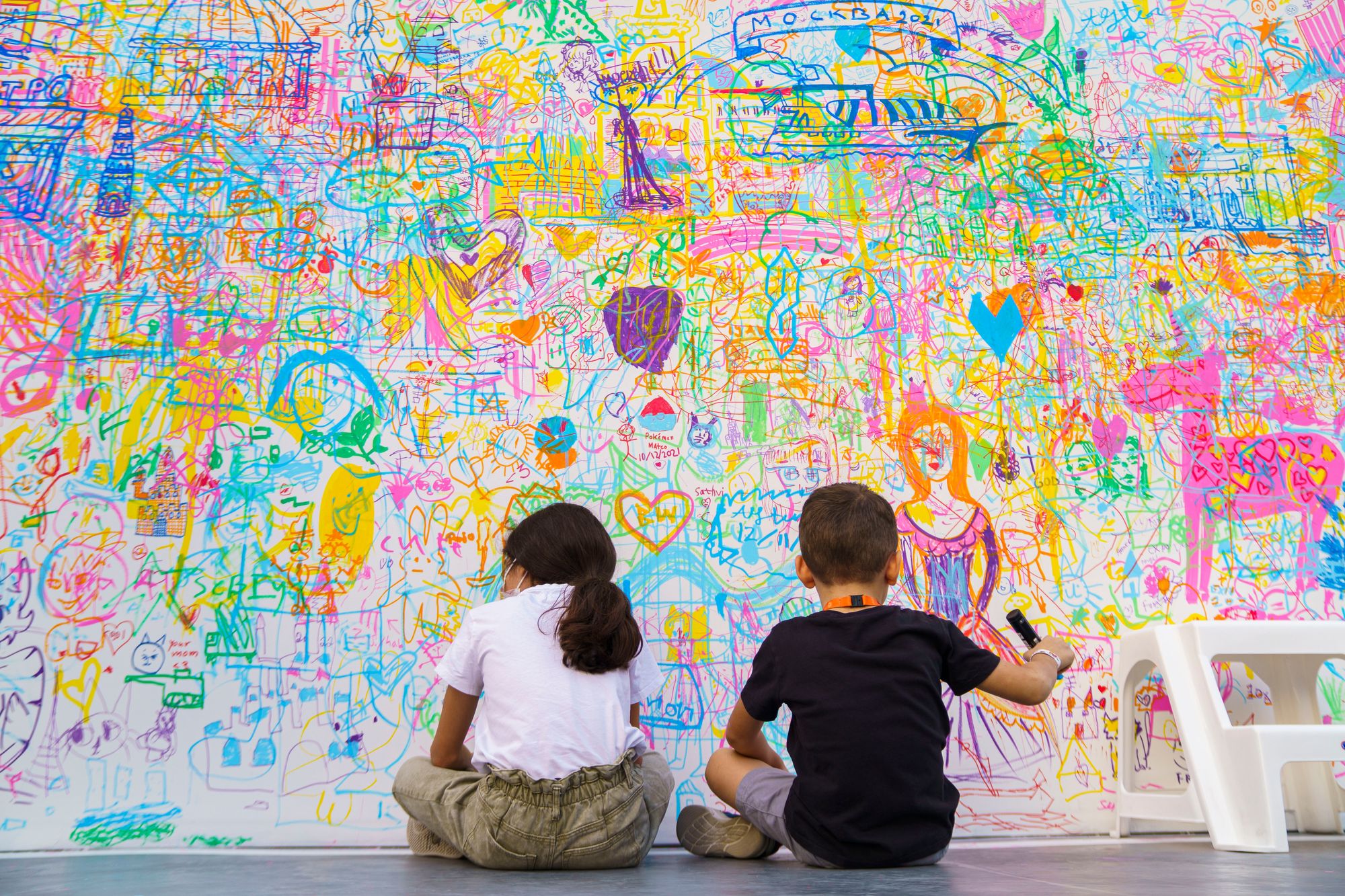 ---
The World Expo is not only the largest international exhibition of the latest scientific and technical achievements, but it's also contamination of the history and culture of the whole world. The country and venue are traditionally selected by the International Bureau of Expositions through voting. After being delayed by the Covid-19 pandemic, Expo 2020 is currently hosted in Dubai, UAE, from October 2021 to March 2022. Its theme topic – "Connecting Minds, Creating the Future" – serves as a tool to promote the idea of global progress and sustainable development for 192 participating countries.