During the first three years (since 2017), SketchAR defined itself as a drawing app, and our team closely monitored the way users interacted with its functionality. We recognized that creativity is a broad concept and developing it only through drawing is not enough. There was a need for a pool of approaches and tools, as well as new mechanics to communicate with users. With the gradual increase in the number and variety of features this year, we've gained the firm conviction that we should reach a more diverse audience and thereby become a platform for creators.
It has turned out that about 70% of our users are beginners who are just taking their first steps in art-making. So our main goal is to engage them in walking a creative path and provide with a fulfilling experience whatever skills they have. The other 30% are professional creators who employ the app to speed up their content creation. From this analysis, we've developed an exceptional toolset based on augmented reality and artificial intelligence, which allows all users to grow faster via personalized feedback grounded on their artistic practices. Now, SketchAR is for creators and those who have always wanted to create something but never been able to. Here are our unique features that help foster different sides of people's creativity.
AUGMENTED REALITY for drawing
With our patented technology, any sketch can be projected onto any flat surface (primarily paper one) with the help of a smartphone camera. All that is needed is to take a pencil and follow virtual lines step by step.
AI PORTRAITS
It's a one-tap way to convert photos into illustrations, as real artists do, by means of neural networks.
AR MASKS for Snapchat
The tool allows creating personalized AR masks in no time and sharing them directly to Snapchat.
MINI-GAMES
Quite simple games help improve attention and observation power thanks to their interactive and meditative mode.
COURSES with drawing lessons
Among the variety of step-by-step tutorials, users can choose a beginner set or delve into a specific topic to boost particular artistic skills. We offer our own lesson library, which has been built since 2016.
DRAWING TOOL with a stepwise guide
If someone doesn't have a paper sheet to try out our basic AR feature, they can practice with a drawing tool. The idea is the app itself provides users with the right tool (pencil, marker, or brush) at every stage when needed.
PLATFORM for sharing
People can showcase their art to millions by posting automatically recorded time-lapse videos of their drawing processes to impress others and even become famous.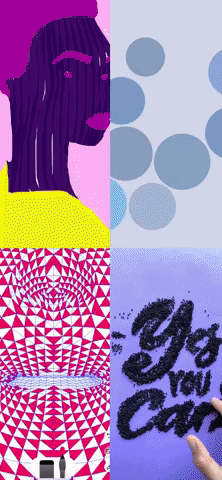 Easy to start, easy to make, easy to go viral.
We offer a fluent and intuitive user experience. During the onboarding process, SketchAR adjusts its system for every individual, figuring out which hand they are drawing with, their thematic preferences and skill level. Also, the app has virtual assistants who may, if necessary, give useful hints and tips at any point. Together, these constitute a personalized way of developing creativity through the one-of-a-kind interactive approach that includes AR drawing, photo editing, and gamification.
We've found our mission in combining utility with entertainment and turning ordinary people into creators by opening up a broad spectrum of creative options for everyone, regardless of their background. The main thing is that all this doesn't require a serious investment of time and effort.
At SketchAR, we truly cultivate the habit of digging deeper. Our team is unshakable in its search for fresh and original solutions to the ever-evolving tasks of the digital age. Every day we reach small milestones. But it comes easily when you love what you do. What was once a challenge is becoming a new opportunity. Thus, our continued commitment to learning and technical innovations ensures not only our own further progress but our users' as well.
---
Join our growing community of creators!