My name is Amir. But they usually call me Delouei: it's the last part of my family name and also the name of a village in Gonabad County, Iran, where I'm originally from and currently based. I spent about 10 years in Tehran, mainly as an industrial design student. But right now I'm a freelance motion designer, 2D animator, and digital illustrator – most of my professional experience is in the advertising industry. I love nature, growing plants, traveling, and collecting old things (I've recently rebuilt and overhauled a 1988 Renault 5 named Babri).
What is your background in the arts?
I studied math and physics in high school, later I studied industrial design at the College of Fine Arts and graduated from the University of Tehran with a master's degree. But after a while, I got interested in illustration and cartoon art, then – graphics, and, finally – motion graphics and animation. That changed my career path.
What was your path to drawing?
I've been fond of drawing since childhood. Back then I tried to learn how to draw from the books that my parents prepared for me. In high school and university, I went to some classes where I obtained the figure drawing basics. Then I bought a Wacom Intuos and got into digital art.
How did you develop your style?
I always try to give my brain a visual boost by looking at more and more other people's art. When you sort out the works that you are really interested in, pay attention to their details and study them, you automatically get a drawing style that combines all the pieces that attract you. It gradually becomes a part of you, and you become a professional at it.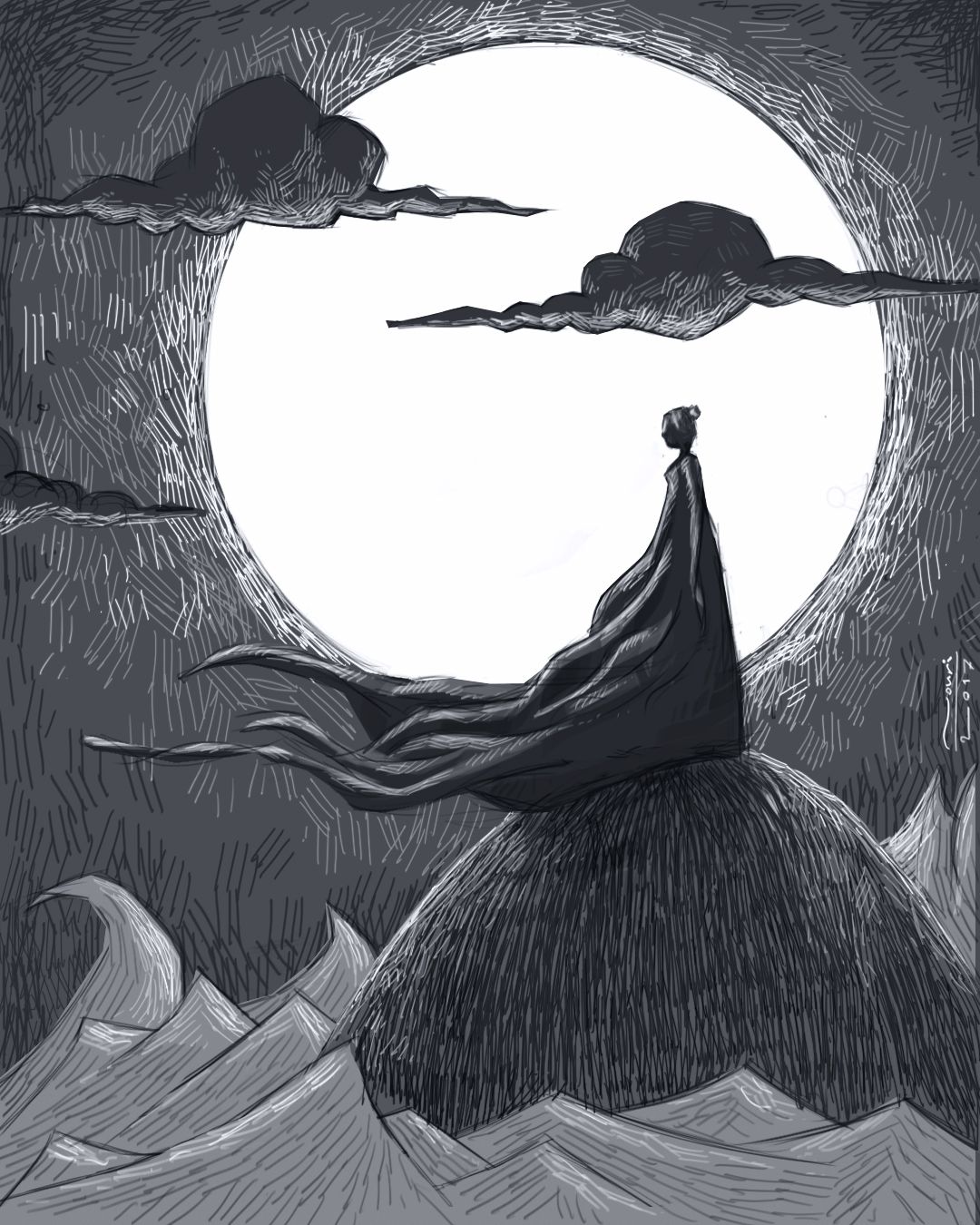 What led you to Sketchar and what was it that drew you to the application?
When I was searching through the NFT market, I first met Andrey Drobitko (Sketchar's founder) and then found out about the app on his page. I think the creative mechanism and technology of Sketchar made me curious to test it. And of course, having the opportunity to turn artworks into NFTs was very appealing to me.
For what purposes do you use Sketchar?
I mostly use the Canvas tool for sketching or painting in my free time. But the augmented reality part also seems very useful to me because a few years ago, in order to draw a design on the wall, I had to throw the sketch on it using a projector, which made the task very difficult. With this feature, it's much easier.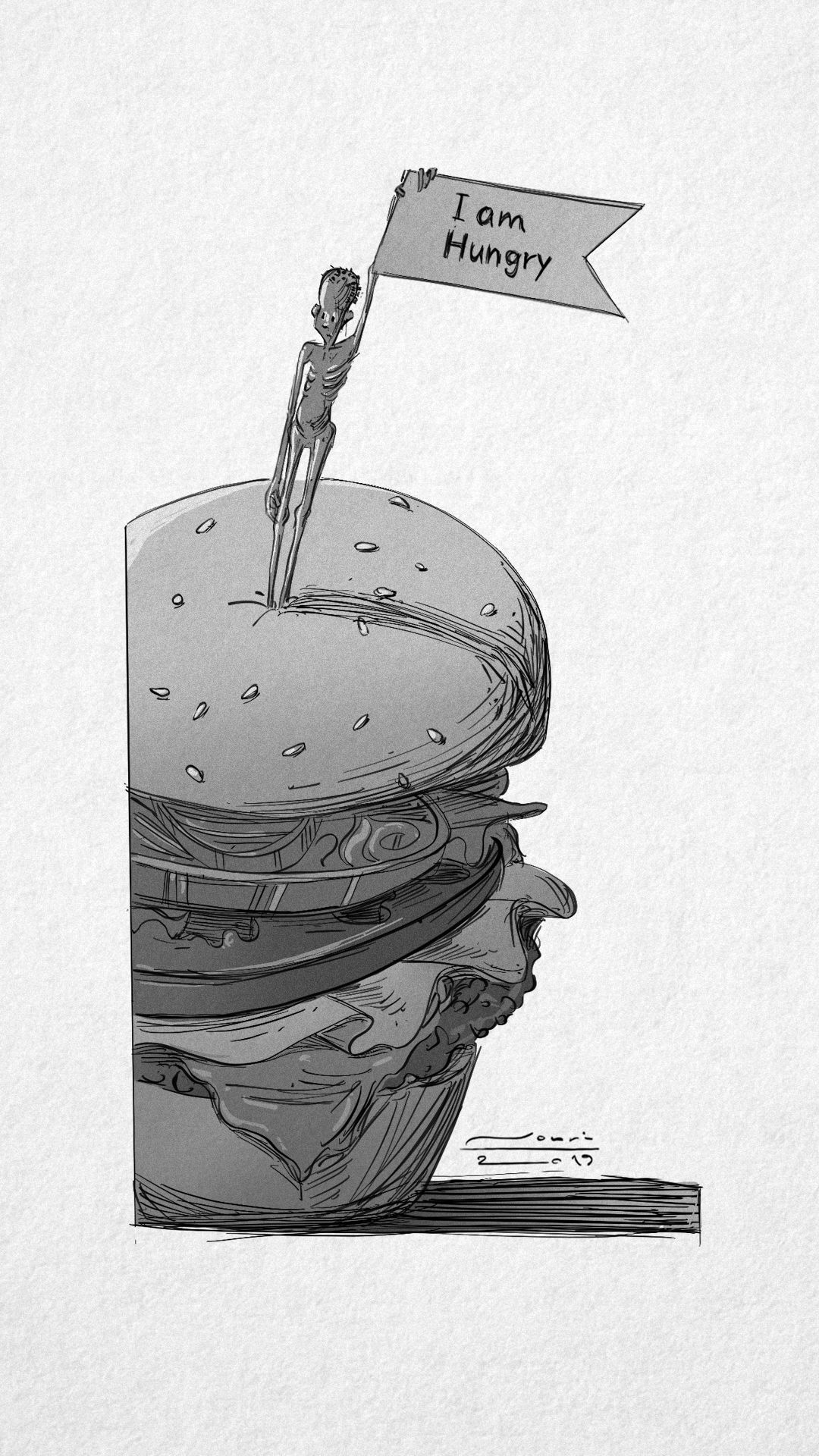 What do you feel fuels your creativity?
Concentration, ideation techniques, sometimes music, being in crowded environments, observing others' activities, searching the internet…
How do you balance making art with the rest of your life?
My work is completely about design and illustration, so I think I produce images all the time. On the other hand, I have a few personal ideas that I try to free up time for.
Now, I'm working on my animated web series, which is in 2D, using the frame-by-frame technique. Each episode is about a minute long and has a short story to tell. I try to release an episode every month. I'm also interested in loop videos and have several ideas on my mind for 5–10 second loop animations that I'd like to turn into a collection. Moreover, I love to find my style in 3D modeling and create some illustrations in 3D.
I believe money and time are one and the same. So I try to manage my money by not wasting it, instead – buying time with it. By this decision, I can live on a tighter budget and, as a result, I can create free time for myself. I mean, till I have the money, as a freelancer I don't need to spend a significant amount of time on client's work and I can do fewer projects for clients, and consequently – devote more time to working on my ideas or art, or whatever I want.
Can you describe some of the turning points related to your creative activity?
One such moment came after graduation when I decided not to deal with my university field of study and began to pursue my true interests.
In addition, I've met people from whom I've learned a lot. From some of my teachers/professors, I've got much influence about their artistic vision, precision, and professionalism. From my colleagues at the companies I've worked with, I've learned skills such as teamwork, customer service, work discipline, and so on. From my friends, which I've met at different stages of my life, I've gained lots of valuable personal experiences. All these meetings have greatly changed me and my creative way.
Is there anything you can share or advise other people who are keen on drawing and use Sketchar?
To become good at drawing, you should love it and enjoy the time you devote to this activity so that strong motivation encourages you to practice as much as possible. Because in this way, practice is the most important thing. Make it enjoyable and I think Sketchar can provide good support for that.
---