Popil's self-intoduction:
I'm an animator, artist, curator, and author with an interest in AR and 3D. Currently, I'm working on my own stop motion animation project and AR Letter Girl NFT collectibles project.
What is your background in the arts?
I was born from art. I don't remember exactly when I started, but from an early age, I decided to be an artist for the rest of my life.
I attended the Guangzhou Academy of Fine Arts in China, where I'm from. After moving to the United States, I studied animation at the Rhode Island School of Design as part of my continuing education.
What was your path to drawing?
When I was a child, Japanese animation culture had a great influence on Asia. I loved watching Sailor Moon, where each character was independent and beautiful. As a result, I started drawing my own heroes. This is why I always gravitate towards female subjects in the characters I create.

How would you describe your style and what did it take to find it?
It's hard to describe my style. It always blends different national cultures, which is related to my formation.
I love eclecticism, playing around with color application and patterns. I usually employ hand drawing and oil painting and remix them with software by adding on AR or 3D effects or animation to liven up the picture.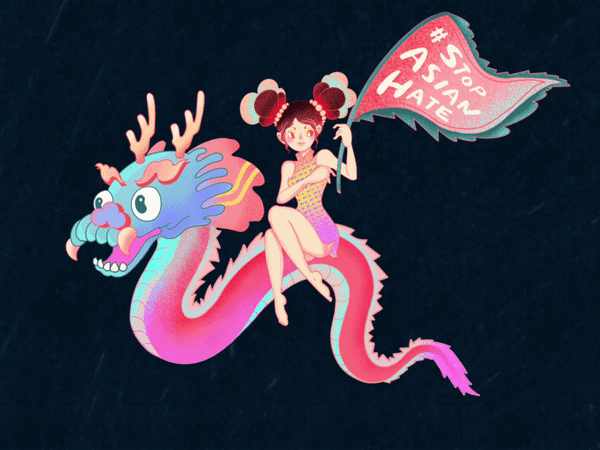 How did you come across Sketchar? What's your overall impression?
I discovered the app a few months ago when I got interested in AR. I think it's helpful for kids or AR newbies. Because its user experience is really good: the interface is clean and designed with comfort.
Actually, I use Sketchar for NFT purposes. I like the idea that there's a tool for minting NFTs right after the drawing is complete.
How are you, as an artist, finding interacting with AR?
It feels like jumping out of the box. I'm excited that I can build my own virtual space. Don't be afraid to try different tools, apps, and platforms.
What kind of atmosphere do you prefer while creating?
Relaxed one. I like to work in my own studio, to have my own space.
My studio has a separate area with a large bookcase along the wall and a desk for my computer and iPad to create the digital part. The other side is for hand drawing, where I have a setup of all my ink and color pigments. So once I have an idea, I can easily start working on it.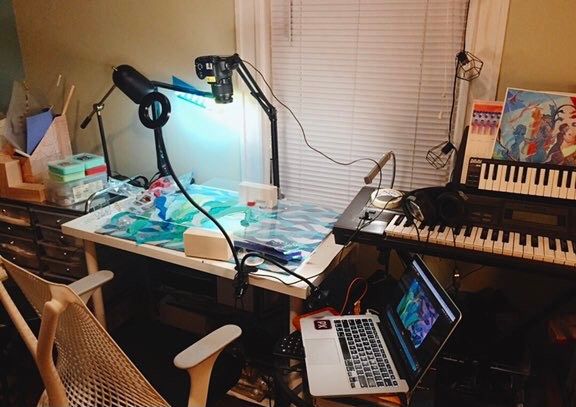 What is behind your inspiration and, therefore, maintains your creativity?
Life experience inspires my drawing the most. I enjoy observing the natural colors and surrounding environment, and I integrate that life experience into my inspiration.
Can you talk about any of the big moments in your career?
The rise of an NFT is one of the things that changed my life. I feel so much freedom and give my 100% to mastering my art.
By working on my own NFTs, I've been diving into Clubhouse (in love with the Low Brow art collective room) and starting my own community. By learning and sharing the process, I've made many new friends – they're all great artists.
What are your thoughts on NFTs, and do you see yourself seriously delving into this area?
I feel like a kid growing up in the NFT space. It's so much fun to explore technology by combining AR with NFTs.
I don't have many opinions about the hype. I feel like it's another business form of marketing NFTs. The next step for me is to build my own community to help more Asian artists.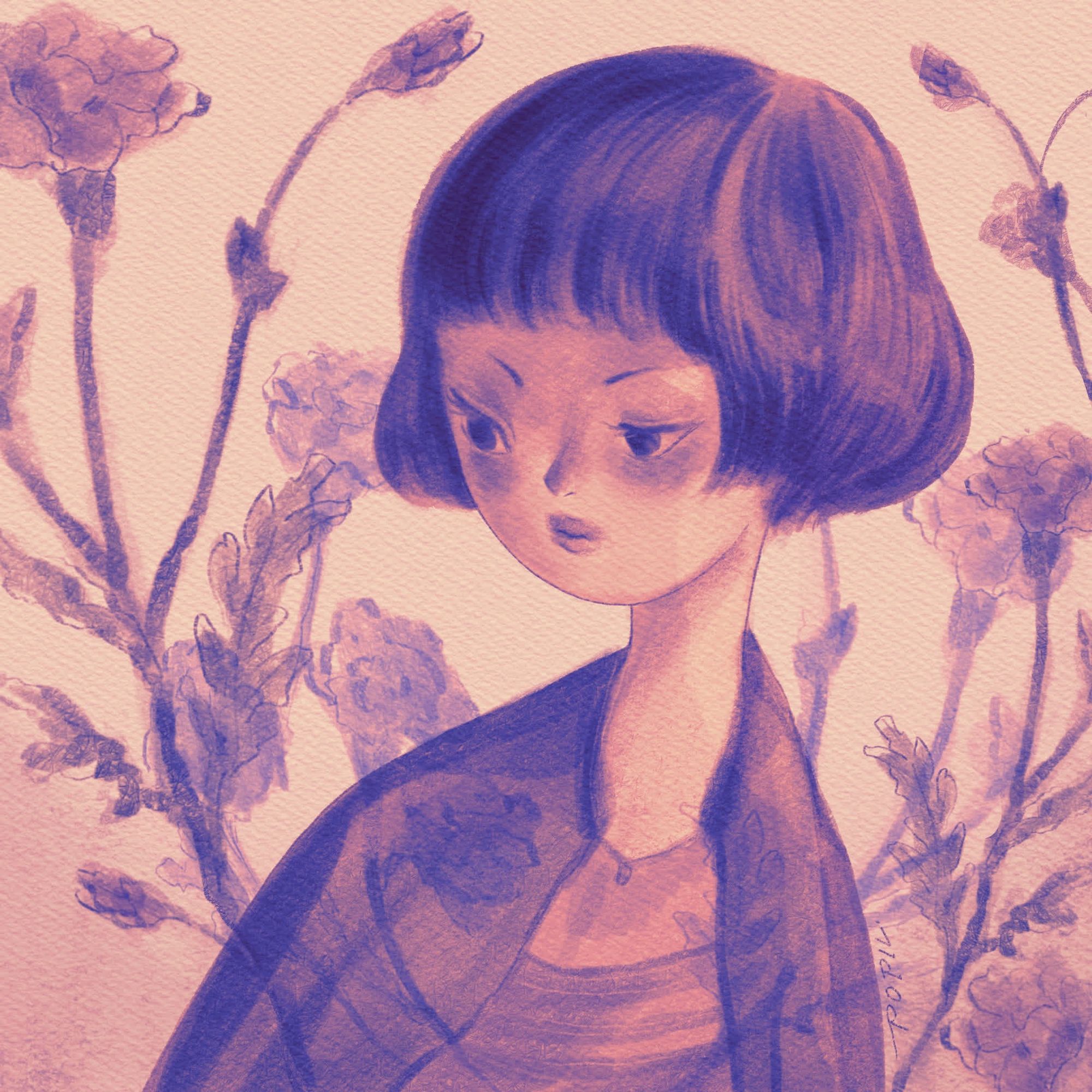 Is there anything you can share with other Sketchar users who want to level up their artistic skills and succeed in the art world?
Keep an eye on trends, but don't lose yourself. Always pay attention to new technologies to help your future development.