I'm a street and fine artist from Siberia, living and working in Kemerovo, Russia. My artistic path started at an early age, as I've always enjoyed drawing. In 2009, I got into graffiti art: I didn't like the way my city was painted, so I decided to cover the vandal daubs with beautiful storylines. Soon, I got discovered and they began to invite me to all kinds of art festivals, including abroad. Now, I'm known as a comic/cartoonish graphic styler. In addition to street art, I create digital illustrations and prints and also paint on canvas in mixed media. I'm part of the Brain Mash creative studio that combines graffiti art and graphic design.
Why did street art become the starting point for your creative career?
There were two main reasons. Firstly, I saw it as far more freedom and the possibility to travel. Secondly, the street is the easiest and most honest way for an artist to communicate with the viewer since any passerby has an opportunity to imbue themselves with art without visiting a gallery or museum.
Is there a specific subject matter that permeates all your artwork?
I like to draw all sorts of things on various themes. This is especially the case as regards the streets. In different countries and regions, I want to portray something directly related to the place. In most cases, I do not prepare any sketches in advance but come up with them after the fact, based on the wall surface features and environment. On the whole, I like the brightness of colors, graphics, and some angularity in styling. On canvas, I've been depicting pixelated elements recently – they're born out of my love for the art style of video games.
The unifying detail in my art is rather aesthetics: well-crafted lines, shapes, colors, personal tricks and techniques, etc. An aesthetically pleasing piece engages attention and softens the edges of viewers' perception, so people, drenched deep in beauty in the first place, begin to reflect on that art.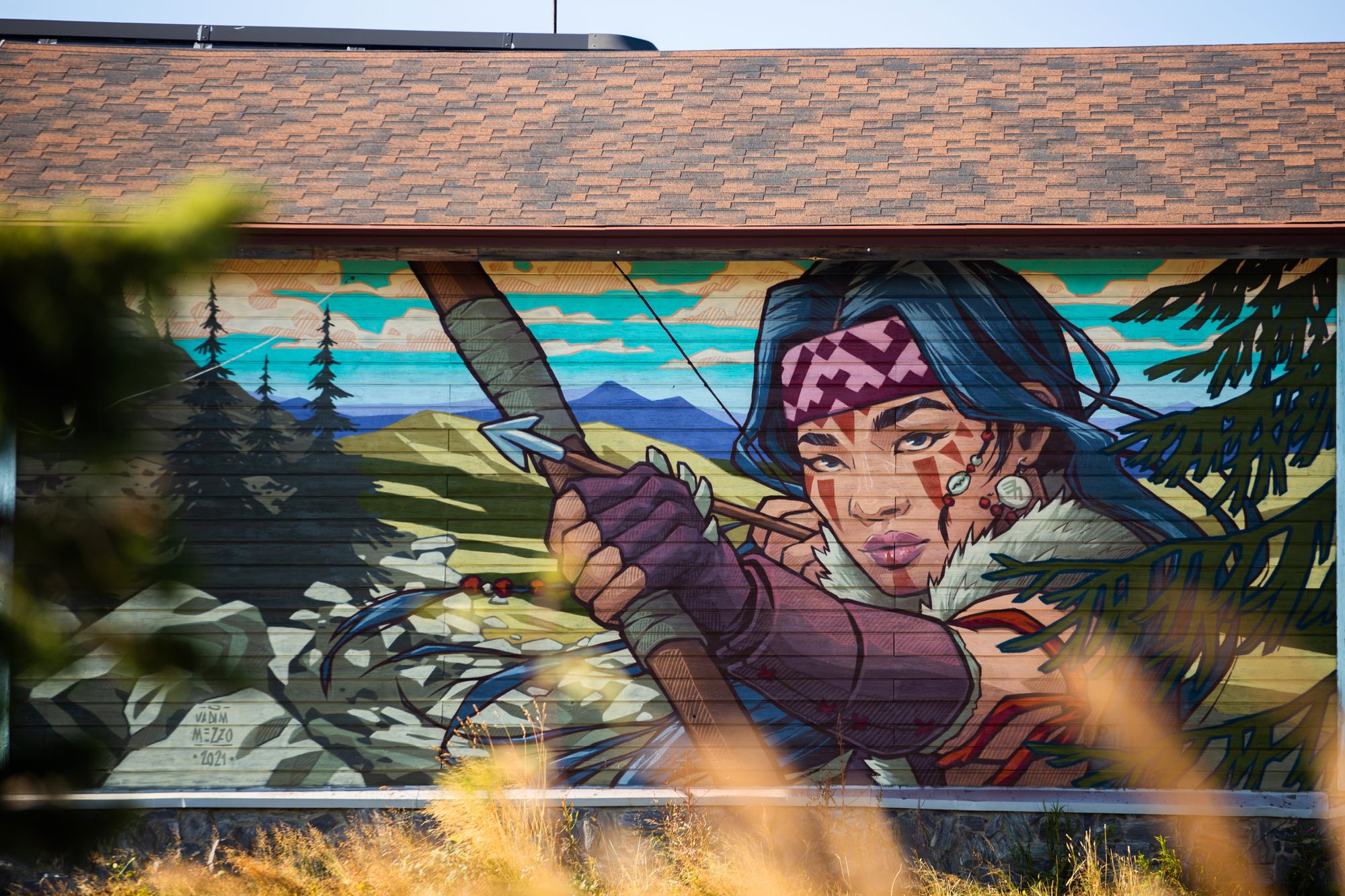 What is the geography of your art? And what is the reason for your desire to make a mark in completely different parts of the world?
My street artworks of various nature (festival, commercial or simply illegal ones with police encounters and other adventures) can be found in many European countries (the UK, Germany, Italy, France, Spain, the Netherlands, Belgium, Denmark, Norway, etc.), in Asia (China, South Korea, Hong Kong, Thailand, Malaysia), in the USA, and Brazil. Some of them have already been painted over, some, I'm sure, are still alive.
This global reach is a kind of game you enjoy so much that you want to explore every location and all of its levels. Perhaps, there is something primal, wild, and selfish about this. Many people want to somehow leave a legacy in this world, at least, I try to do it in style.
What brings you more pleasure: being part of the art team or working solo? What are the pros and cons of each format?
Both are fulfilling and interesting. And important. I think alternating is key. Working in tandem, you learn and absorb more, while working alone, you consolidate and explore, plus discover new things about your potential. Any correct collective engagement has many times more benefits and greater results, but sometimes it's a complex task. After all, it's always easier to deal with yourself.
What creators inspire you?
Russia has many great street artists: Dyoma, Shozy, Morik, Aber, Adno, Akue, Zmogk, Zak, Max 13, Roman Muratkin … Too numerous to mention. Among foreign ones, I like Aryz, Sainer, Arsek & Erase, Hombre, Inti, Artime Joe. I'm also inspired by many illustrators from all over the world. Many classics. At different times, I come to know various styles and various authors.
What drives a street artist to make art in a studio?
Working in a studio is always much scope for experimentation with materials and techniques. That's a whole other process – tranquil and meditative. I take a lot of fresh insights and solutions out of it.
There is no doubt, street and studio art are two different worlds with their own rules and principles. Actually, I very much resonate with dualism, and it's often reflected in my works. I think the artists acting in these two areas at the same time are very jammy because they have a huge field for creative growth. I see how the guys of the street wave movement evolve from year to year by periodically immersing themselves in the studio work and producing amazing stuff. That's really inspiring and lets you believe your creative course is charted as correctly as possible.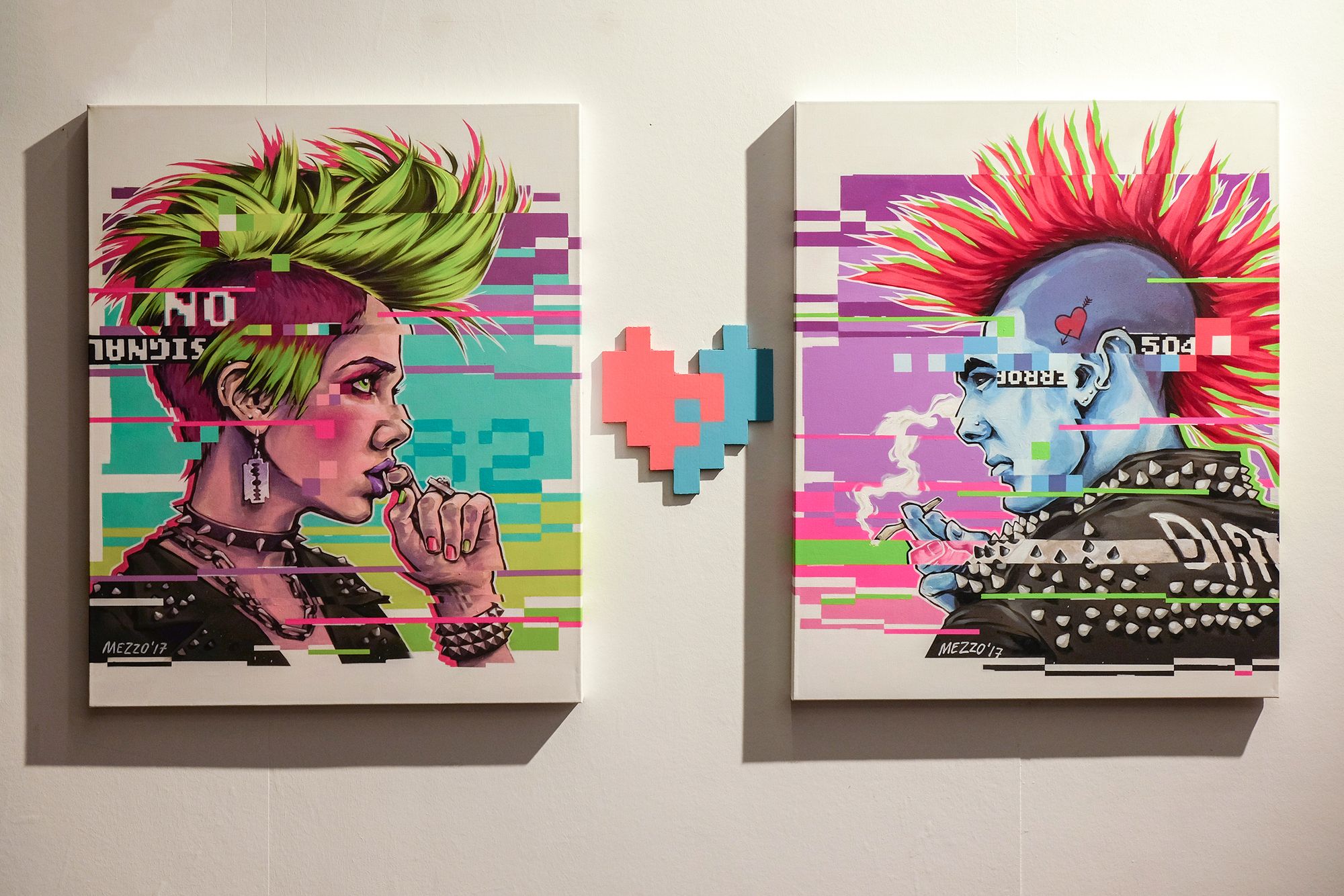 At the very outset, did you ever think that you would make money from your art, or did you take it as a hobby?
As a child, I didn't think about money. But in a more conscious state, I quickly decided that I'd make a living as a freelance artist. The implementation of my imaginative ideas is most essential for me, and earnings ultimately follow from the former.
Does a contemporary street artist feel financially comfortable in Russia?
In my mind, I still don't accrue a really high-grade income based on my art, but all the work in this field has given and gives me so many opportunities that I regard as a form of wealth. By that, I mean lots of travel and acquaintances, experience gained through contact with various types of professionals, and a chance to enter the creative culture and posse of different countries.
In today's world and in Russia in particular, artists have the necessary requisites to achieve financial success. It's all about individual values ​​and aspirations. If you're specifically interested in big money, then you can also get it through the creative cluster. But that doesn't mean it'll be a quick and easy process, and, in so doing, you will remain a really interesting and independent artist.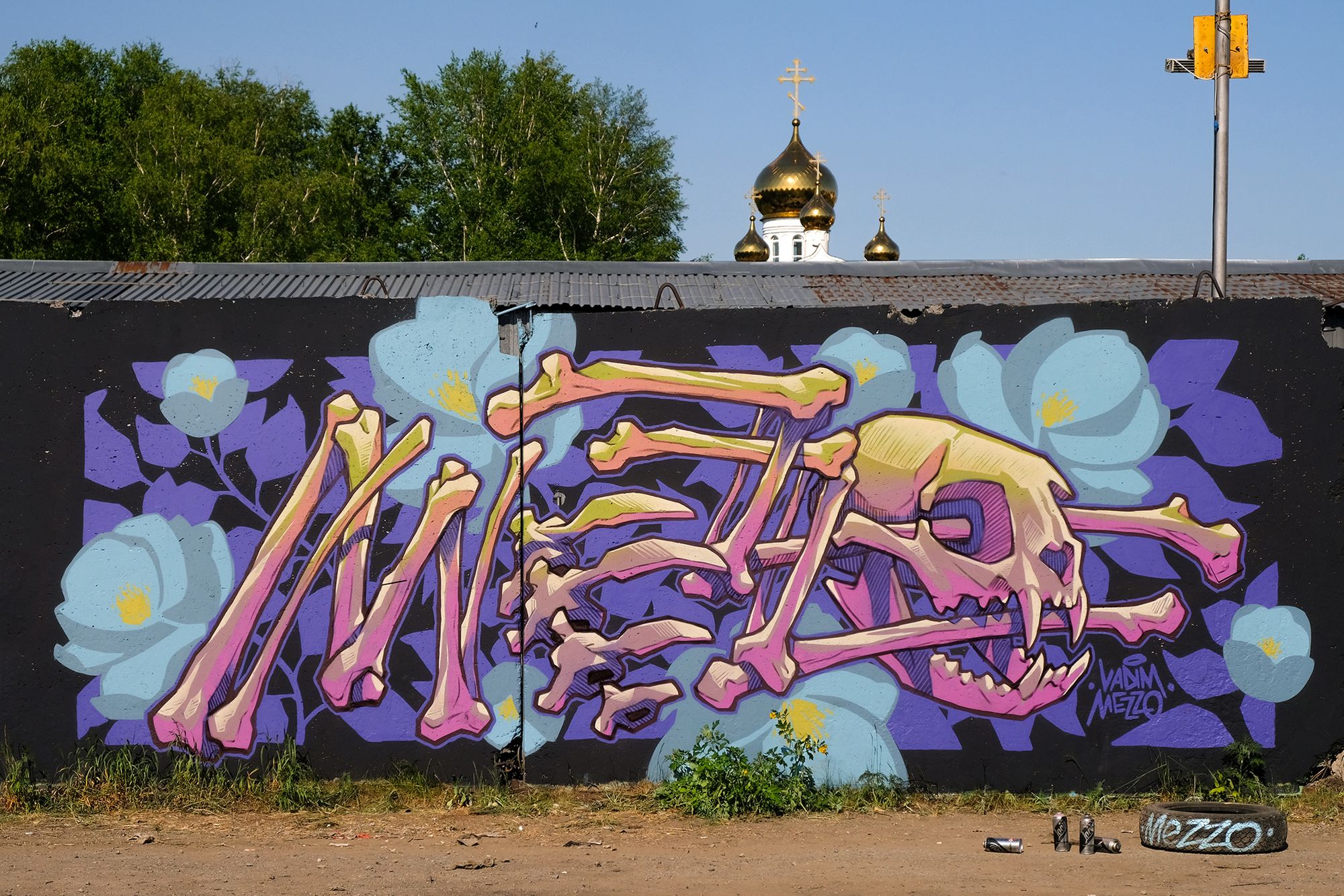 What big things caught up with you in 2021?
My personal achievements are practices and specialties that constantly originate in the drawing process, even though the working supplies are familiar and well-examined; fresh solutions that give rise to new trends in my art (a prime example is 'bone' fonts); new people that open up opportunities for participation in art festivals and other projects. Besides, in 2021, I started to undertake the first NFT efforts, gradually entering this world thanks to Sketchar.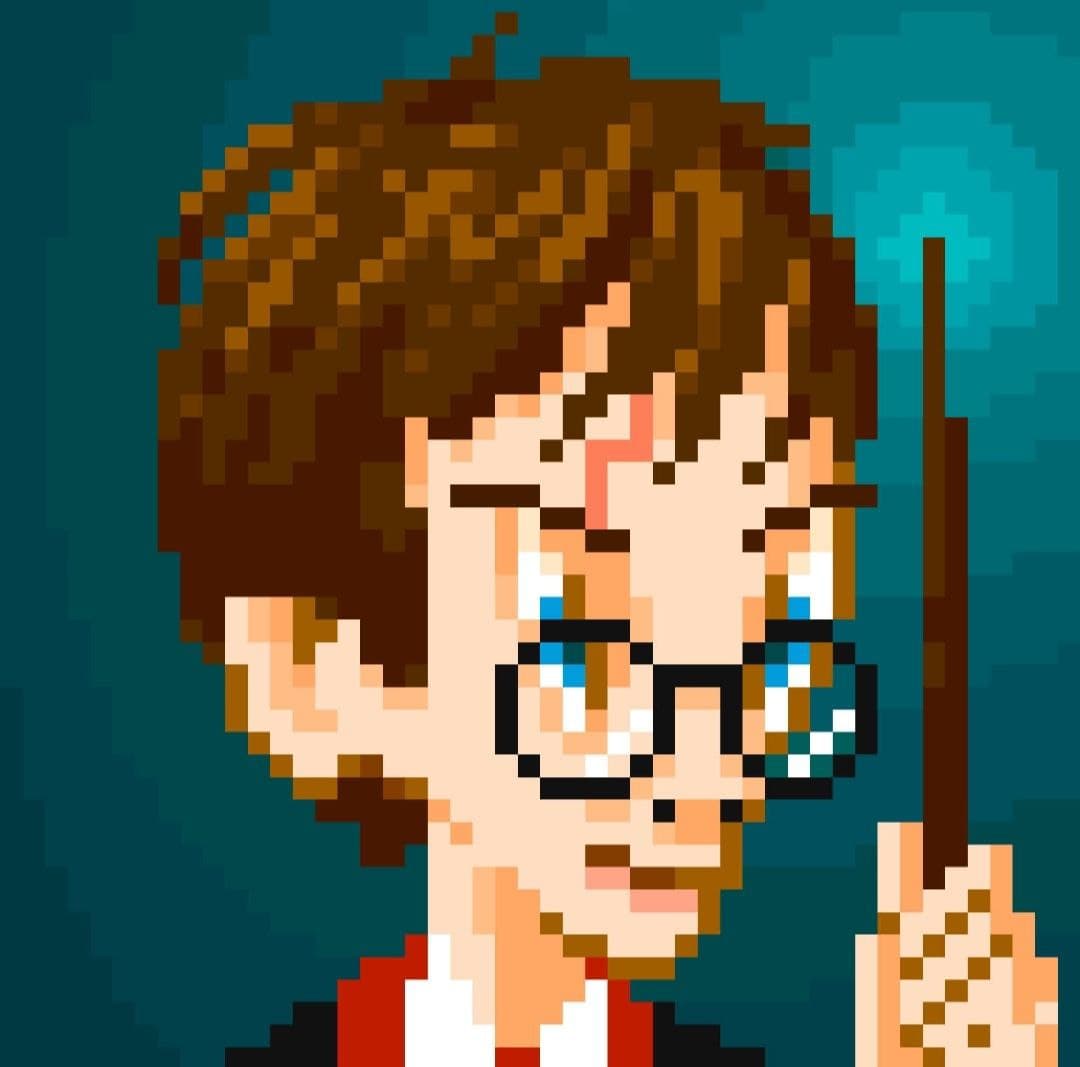 ---
The parting words from Vadim Mezzo to everyone who's just starting to step into art:
Believe in yourself and evaluate yourself in more or less adequate ways. Work as hard as you can and get ready for a difficult road. And finally, never lose hope that beauty and love will save this world.