The overall goal of World Mental Health Day (first celebrated in 1992 at the initiative of the World Federation for Mental Health) is to raise awareness of mental issues around the world and to mobilize efforts to promote people's mental health.
According to the World Health Organization, at present, almost 1 billion people suffer from mental disorders, more than 3 million people die every year as a result of harmful use of alcohol, and one person dies every 40 seconds by suicide (over 700 thousand annually). The most common illnesses are anxiety and depression. And the burden of mental disorders continues to grow globally approaching the top 5 most widespread causes of disability.
Mental health (a state of well-being in which a person develops their full potential, can withstand short-term stresses, be productive, and contribute to their community) is not only the absence of mental disorders and forms of disability; it's the living quality. For whatever reason, many live in constant adverse conditions (chronic stress, poor nutrition, high-risk genetics, environmental hazards) and never really understand that at some point these factors can provoke serious illnesses, not solely mental ones. That's why it's so vital to routinely monitor your general state.
People in creative professions as a group are at greater risk for mental health issues. Most artists have a sensitive temperament, which allows them to create artwork that reflects the human experience in ways that affect others. This is further compounded by the industry-specific tension: economic precariousness, criticism, and a winner-take-all reward system that can facilitate anxiety, depression, and substance abuse. In fact, artists' emotional investment in their work, the fickleness of their job, the lack of routine and structure are often powerful factors in catalyzing inner mental conflict.
Research aimed at exploring mood-creativity linkages shows that people are most creative when they're in a positive mood. Moreover, creativity drops back down to low levels during exacerbation of mental or substance use illness. Such a trajectory is actually demonstrated in many creative people's biographies.
This creates a strong need for you, artists, to safeguard your mental health on a daily basis in order to avoid the triggers that can lead to complex time-consuming treatment. We asked Dr. Elizabeth Lombardo to point out what psychology tools artists can employ to that end, given the specifics of their lifestyle, the issues and stereotypes they may face.
Being America's most trusted celebrity psychologist, plus an author, public speaker, and media personality, Dr. Lombardo helps people across the world achieve their goals by awakening their dormant inspiration and unleashing untapped potential. Through her writings, online training, keynote speeches, and private one-on-one work, she sets out to change the global conversation around the imposter or inner critic syndrome for good so we can all have happier and fuller lives. Elizabeth mixes research findings, real-life stories, and humor to provide actionable tips that those in need can benefit from immediately. She has earned her reputation for turning complex psychological theories into bite-sized concepts that are easy to digest.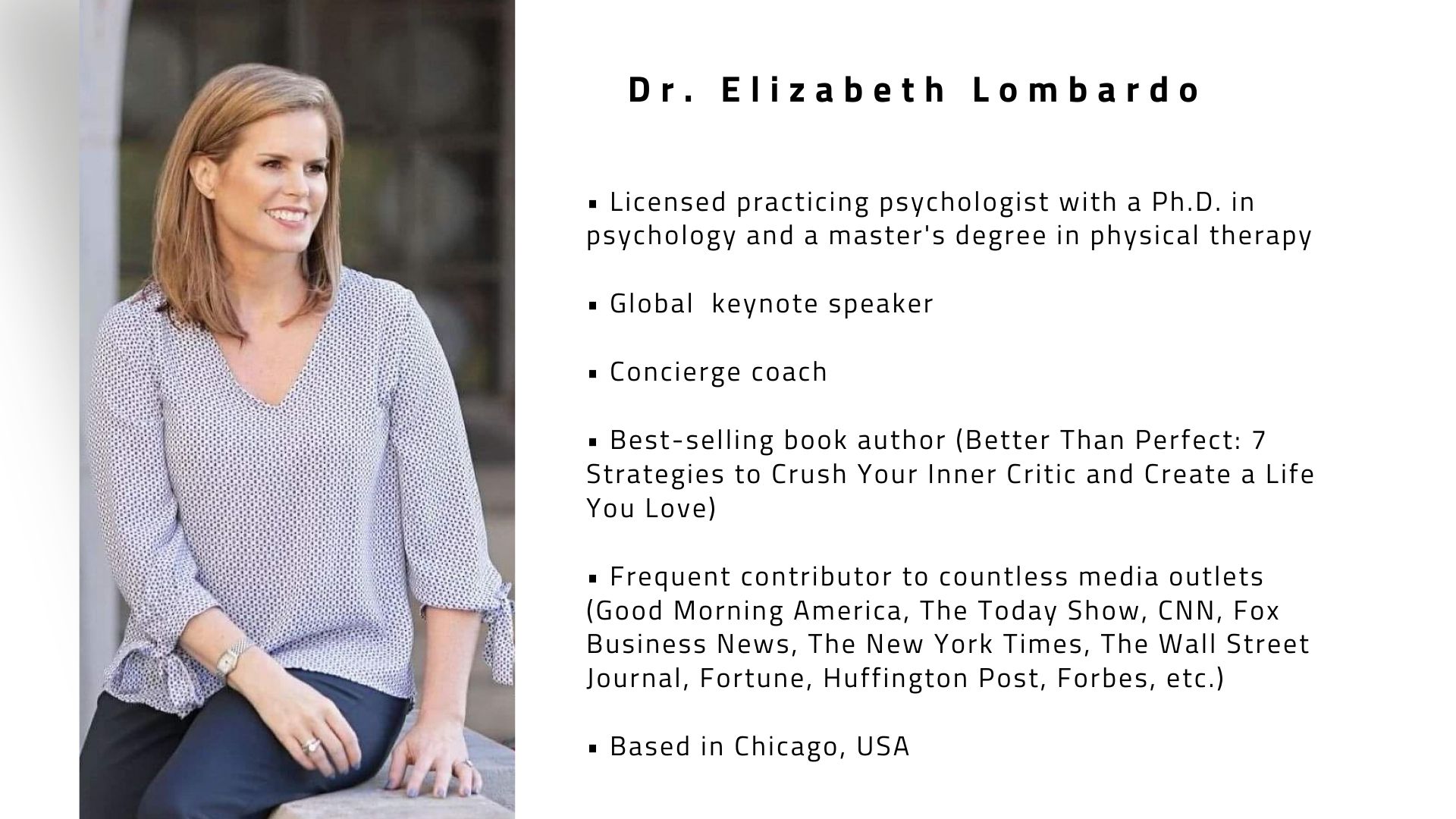 Here are Elizabeth's fairly simple practices to support your mental health as a creative.
Make an effort to stick to a schedule
Your work has a beginning and an end each day. This should motivate you to work effectively, provide mental separation outside of the studio/workplace, and allow you to recuperate every evening.
Don't measure yourself against others
Comparing your internet success to that of other artists might backfire. It's easier said than done but don't get too carried away with the figures. It would help if you didn't judge your success by how many likes and followers you have.
Define your boundaries
It's especially crucial as a freelancer to set boundaries for yourself. Saturdays and Sundays can be your spare time. Make every effort not to answer any work emails on weekends. While this may appear to be a luxury nowadays, it can significantly help in stress management.
Refrain from isolating yourself
Trying not to do it all alone can be a critical factor for you. Through teaching workshops and attending residencies, you can seek community with other artists.
Take frequent pauses
Knowing your limits will keep you afloat. If you're stressed, take a deep breath and take a step back. Take a bike ride, a walk, or a decent cup of coffee. Explore a new neighborhood or make a phone call to someone you care about. You may even turn off your email notifications and skip work for the day. These are the kinds of tiny things that serve as reminders that life is meant to be enjoyed. Self-care will help you grow as an artist and as a person.
Take care of your bodily well-being
Exercise. From riding to running. The demanding nature of running reminds us to have the courage to face the obstacles of daily life.
Take a walk outside
Spend a lot of time bushwalking, gardening, and just being outside in the natural environment. Watching birds, collecting seedpods, and examining flowers can all be part of your everyday routine.
When stressed out, jot down all your thoughts and doubts on a sheet of paper. You don't have to read it later. If you want, you can even burn it. The aim is to get those stuck thoughts out creatively to empty your head and give them some form of release. Research shows that writing about our feelings and our experiences has mental health benefits similar to talking with a friend or therapist.
To sum it up, we urge you not to forget the importance of the community. Integrating with a like-minded group can also support you through the rough times. Frequently, art requires self-isolation, but one must make it a point to engage socially now and then. When you are around people with similar experiences as you, they understand and empathize with your situation better. They can also be very insightful and help you overcome creative blocks.
Plug into our community (on iOS or Android), be active on the feed by uploading your artwork and liking others – Sketchar will soon introduce even more options for your creative inter-user communication.
Stay tuned and take care!
---
You can also read on how Sketchar encourages creativity as a form of self-care.