It's a big honor to be featured as one of the most innovative companies in the world in AR/VR.
Read an interview on Analytics Insight website or in the magazine.
"Augmented reality and artificial intelligence are certainly quite distinct technologies, but their merger brings unique experiences in the world. In AR, a 3D representation of the world is built enabling digital objects to exist alongside physical ones. Through the boon of AR, a number of applications have come into the light of mainstream market. The technology may sound futuristic but it can be simply employed. A number of companies have even created AR toolkits to make it more accessible and developed.
Emerging from the lap of augmented reality possibilities, a mobile app, SketchAR has made a remarkable place in the market. The app is used to teach drawing using AI-powered AR. It is a full-fledged tool to teach drawing while employing machine learning, and neural networks as well."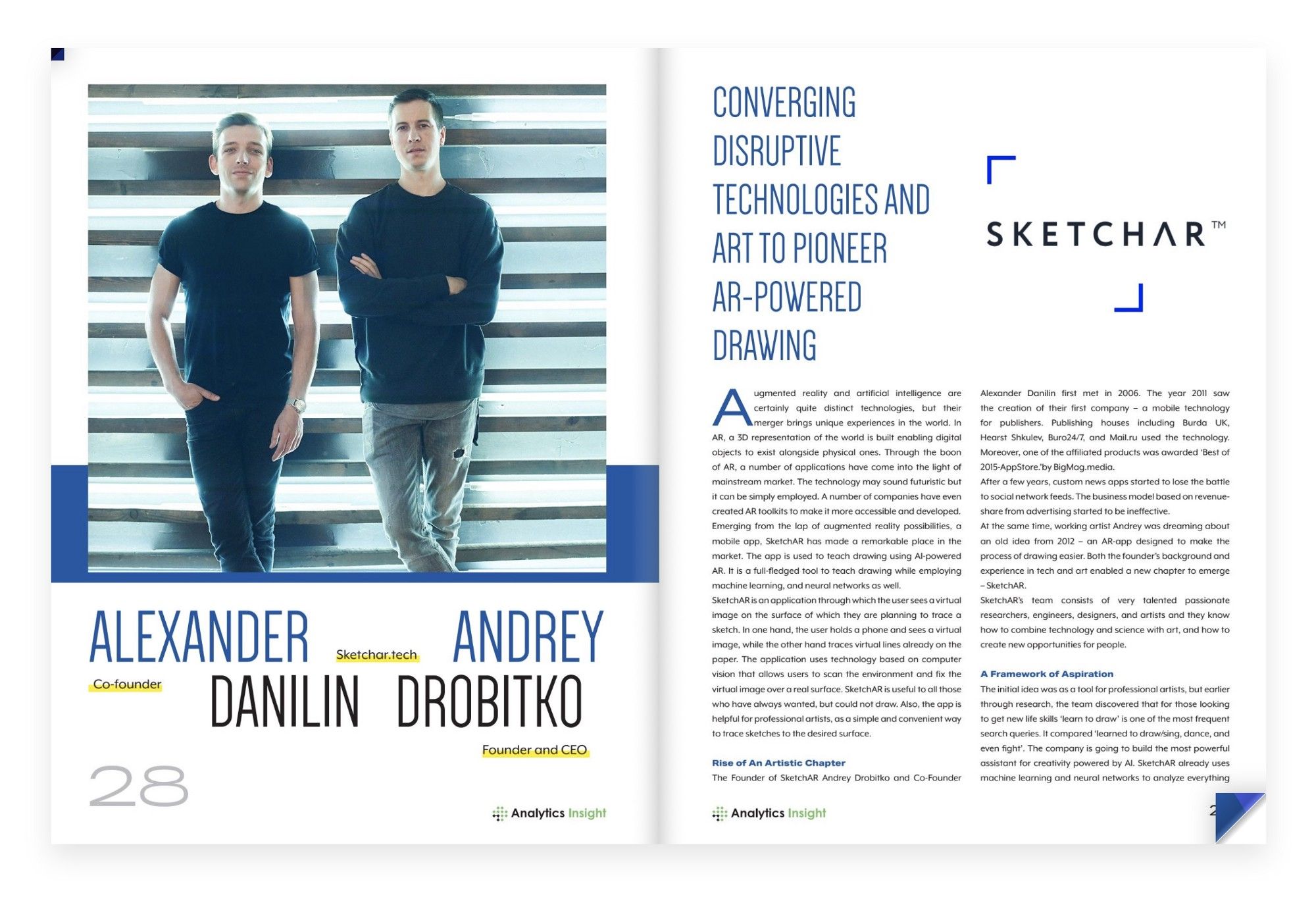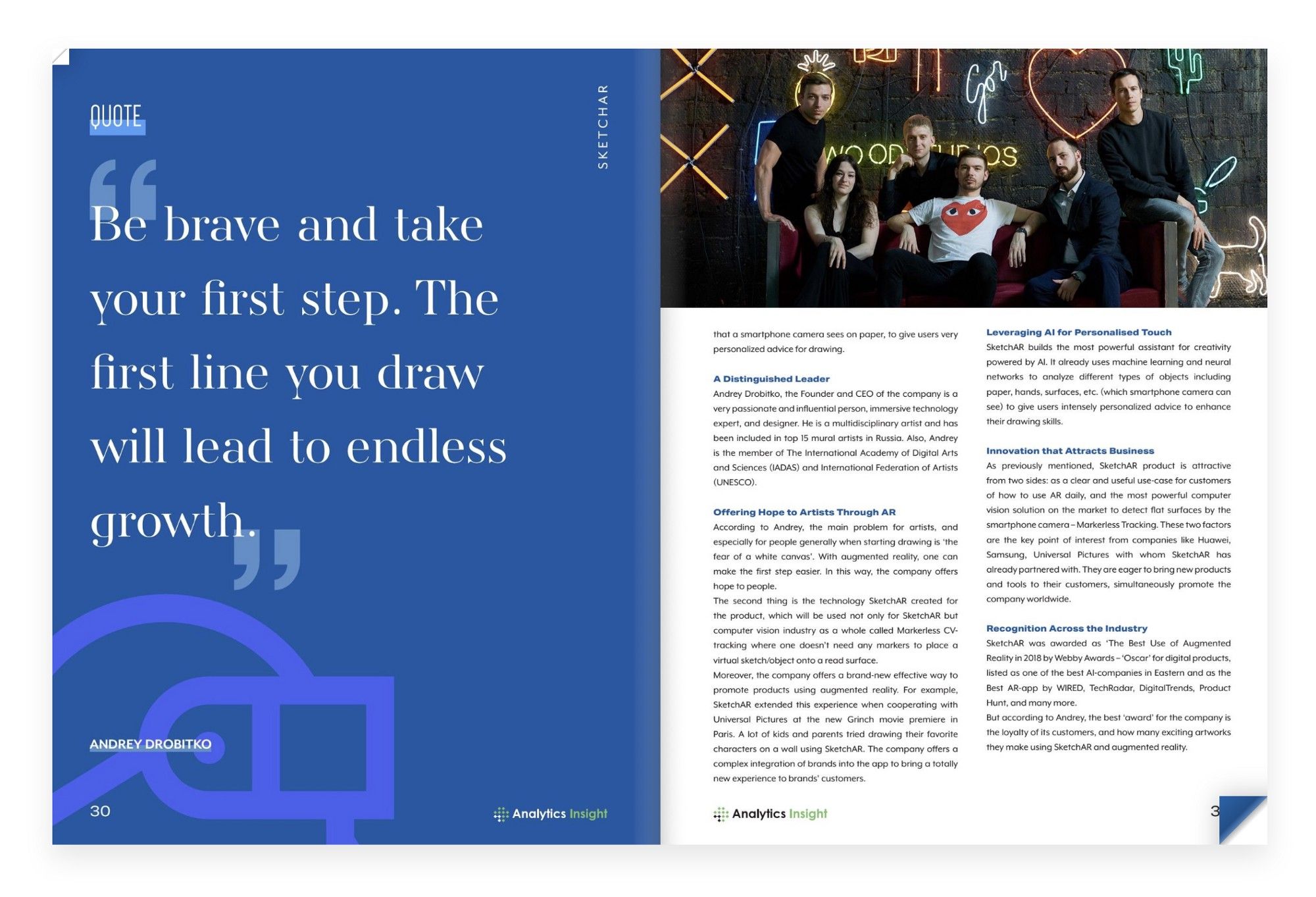 If you have any questions just drop us a line.
---
Read more:
SketchAR is one of the Best Eastern Europe AI companies.
SketchAR is listed as a leading AR/VR company in Education by Digi-Capital
SketchAR was featured at the main stage of Huawei Developer Conference 2019. Dongguan, China.
A cooperative booth of SketchAR with Huawei at Mobile World Congress in Barcelona.